On July 25, Immuta unveiled new features to its data management platform, including Global Policies, external Data Catalog Integration, and Curated Tag support for faster data access and policy authoring for scalable AI and machine learning operations. These advancements help bridge the gap between data owners, data scientists, and compliance teams, enabling them to work together by enabling self-service data access with dynamic policy enforcement – ultimately delivering better business outcomes for enterprise data science programs.
Immuta enables AI-driven enterprises to quickly connect to data with any tool, dynamically control data from any source, and fully comply with any regulation to enable fast, legal and ethical data science. The latest platform release enables users with governance permissions to build policies at the global level and enforce them across all data sets. This eliminates ad hoc policy enforcement that typically encumbers data owners and slows down the process of sharing data across teams and projects.
"While data owners know a lot about their data, they typically know very little about the policies that should be applied to their data, the result being an ad hoc approach to governance," said Steve Touw, Chief Technology Officer at Immuta. "By empowering governance and legal teams to enforce policies on data on a global basis, Immuta is enabling data scientists and compliance teams to work in unison to accelerate data science programs."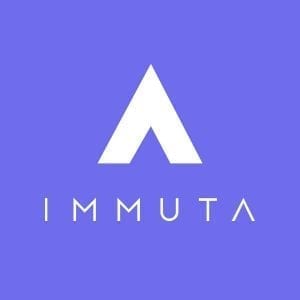 Key features of the new Immuta platform include:
Global Policy Enforcement: Users with governance permissions can now build policies at a global level that semantically reference where to enforce policies. Legal teams can enforce policies such as "phone number masking" across all datasets, eliminating the need for data owners to apply policy each time they expose a data set.
Curated Data Tags: Immuta makes search and discovery easy and intuitive with new curated tags that mark entity types across data sets and columns. Users can easily build complex hierarchies of entity ontologies to tag data sources.
External Catalogs: Information on data, such as curated tags, can now be sourced from external catalogs and systems through a pluggable interface.
Support for Spark 2.x: Immuta recently announced support for Spark 1.6 and now extends it to Spark 2.x. With this feature, policies are enforced natively in SparkSQL during file access.
Visit this link to watch a demonstration of global policies in action.
For a video demonstration of how external data catalogs can drive global policy enforcement, click here.
To learn more about our platform, visit our blog.
About Immuta
Immuta is the fastest way for the AI-driven enterprises to accelerate the development and control of machine learning and advanced analytics. The company's data management platform provides data scientists with rapid, personalized data access to dramatically improve the creation, deployment and auditability of machine learning and AI. Founded in 2014, Immuta is headquartered in College Park, Maryland. For more information, visit www.immuta.com and follow us on Twitter and LinkedIn.
Join the Discussion