While the 78-year-old engineer claims that a white coworker reported him for simply speaking in Hindi, the Parsons Corporation claims that its ex-employee lost his job for Facetiming in a security-sensitive location.
---
An Indian-American engineer has filed a lawsuit against his former employer, claiming that he was fired after a colleague reported him for speaking Hindi on a video call.
According to AL.com, Anil Varshney was a long-term Senior Systems Engineer with the Alabama-based Parsons Corporation.
In his complaint, the 78-year-old plaintiff states that he was fired shortly after having a Hindi-language conversation with his dying brother-in-law in India.
The co-worker, Varshney's lawsuit suggests, "falsely reported [Varshney] for a violation of 'security regulations.'"
"Mr. Varshney accepted the call from his brother-in-law in an empty cubicle and spoke to him for approximately two minutes," the lawsuit alleges. "Despite there being no policy prohibiting the call, and without any investigation, defendants claimed Mr. Varshney committed a serious security violation and fired him."
"Worse," the complaint continues, "they blackballed him from future [Missile Defense Agency] work, effectively ending his career and life of service to MDA and the United States government."
However, current coverage of Varshney's complaint is opaque. It is not clear whether Varshney was fired for simply speaking in a foreign language—as he alleges—or if he lost his job for vide-chatting in a "security-sensitive" workspace.
In response to the lawsuit, Parsons "denies it engaged in any of the wrongdoing alleged by Plaintiff."
Parsons Corporation also said that it does not believe "that Plaintiff is entitled to any relief whatsoever."
The company has since released a statement to Alabama Live, clarifying its position on Varshney's termination.
"Mr. Varshney was terminated after several security violations, including using Facetime on his personal phone at a controlled worksite," a Parsons Corporation spokesperson said. "This series of documented improper conduct violates both Parsons and U.S. Government policy."
"For nearly 80 years, Parsons has consistently been recognized as a leading employer who embodies diversity, equity, and inclusion across our more than 17,000 global employees," Parsons said in its statement. "The company is also proud of its longstanding history defending our national security and protecting our warfighters, which is core to our values and business."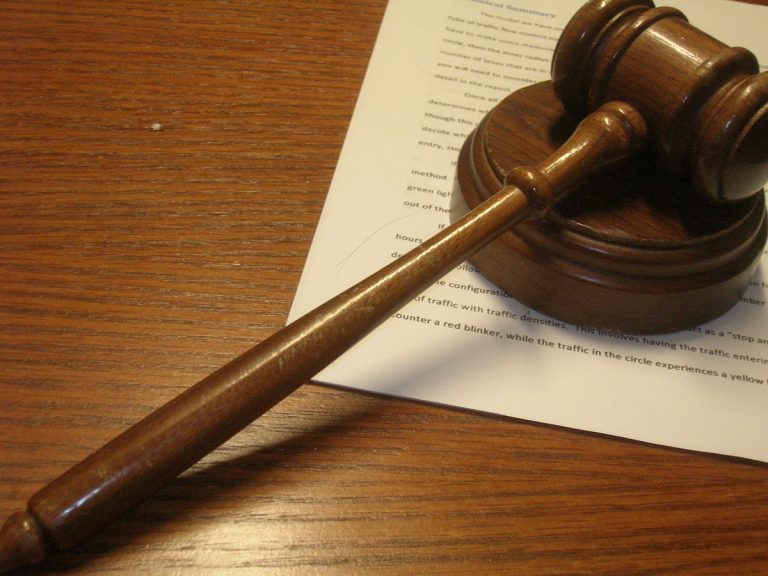 Varshney, adds Alabama Live, is a naturalized U.S. citizen who immigrated to the United States in 1968. He holds a master's degree in industrial and systems engineering from Oklahoma State University.
Varshney's wife, Sashi, is also an immigrant; she has worked at NASA since 1989.
In a prepared statement, Varshney reaffirmed his love for, and loyalty to, the United States.
"I love this great country and state, which I have called my home for over 50 years," Varshney said. "I have devoted my life to strengthening the defense of this nation."
"Our kids, he said, "[are] all proud American citizens raised in Alabama, are Rhodes Scholars, senior corporate executives, and physicians."
While Varshney said that he believes he has achieved "the American dream," he alleges that he was subjected to a series of racially-charged "microaggressions" while working with Parsons.
"Coworkers would pretend that Varshney did not exist by directing their answers to his questions to white employees, ignoring him entirely," the complaint suggests. "On one occasion, refreshments were offered during a meeting to younger, white employees, but not to Varshney."
Attorneys for Varshney say such incidents are but a "small sampling" of the discrimination to which their client has been subjected.
The lawsuit further stresses that, before initiating the video-chat with his brother-in-law, Varshney ensured that "there were no classified materials" or other security-sensitive documents visible on-camera.
However, during the call, another coworker asked Varshney if he was Facetiming—when he confirmed that he was, the coworker told Varshney that video calls were not permitted in that area.
Varshney promptly disconnected the call, yet the complaint speculates, saying that the coworker was "intimidated by Varshney speaking in a language he did not understand."
"Neither Parsons nor MDA ever instructed or communicated to Varshney that such a call was prohibited," the lawsuit states. "In fact, cell phones are expressly permitted in the Huntsville MDA building, as long as they are not taken inside classified conference rooms or used during classified meetings."
In a letter explaining the reasons for his termination, Parsons Corporation and the U.S. government said that Varshney had two "previous security violations for connecting a thumb-drive to [his] work-issued computer."
Varshney says that he was never informed of these previous violations.
He is asking to be reinstated to his position, or, if that is not possible, to receive "front pay including benefits," as well as compensatory damages for mental anguish and emotional distress.
Sources
Indian American, fired by Huntsville contractor for talking with dying relative in Hindi, files lawsuit
Indian-American fired for speaking in Hindi with dying kin: Report