Enterprise recently found itself on the receiving end of a lawsuit filed by Felix Luis C. Rodriguez, an inmate who caused a fatal accident that killed his sister and injured his mom.
---
Back in 2013, Felix Luis C. Rodriguez was in a high-speed crash that claimed the life of his younger sister and injured his mother. Since the incident, Rodriguez has been arrested on charges of vehicular homicide. However, he recently decided to file a lawsuit against the "Enterprise rental car company for leasing him the late-model Ford Edge SUV he was driving that night." In a handwritten affidavit, Rodriguez said, "at the time of the rental I was heavily intoxicated and was not fit to legally drive."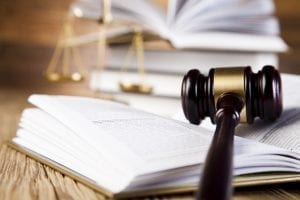 Currently, Rodriguez is incarcerated in Connecticut at the Hartford Correctional Center and isn't due to be released until 2028. What happened, though? Well, according to the suit, which was filed in Hillsborough County, Rodriguez "went to an Enterprise Rent-A-Car business at 5402 N Nebraska Ave. in Tampa in March of 2013 with his brother-in-law, Emmanuel Caminero." According to the affidavit, "Caminero said he was having trouble with his car but couldn't get a rental because his license had expired and there was a warrant for his arrest…Caminero said Rodriguez was so drunk that day he could hardly walk." 
Additionally, the suit notes "Rodriguez did not have a valid driver's license, so they used his younger brother's license." On top of that, the lawsuit argues a "management trainee at the rental car business who handled the transaction knew or should have known that the Plaintiff's intoxication alone made him an unfit driver and/or renting a vehicle to him was foolish or negligent."
Hours after renting the vehicle, Rodriguez was driving on Interstate 95 through Jacksonville at 11 p.m. According to a report from the Florida Highway Patrol, Rodriguez was "speeding when he came upon a Ford Mustang, flashed his lights to get the Mustang to move over and then tried to pass the car at more than 100 mph." He ended up swerving to avoid hitting another car and went off the road. Unfortunately, the vehicle ended up slamming into a tree. His sister, Merarie A. Cuevas, 25, was riding in the passenger seat and died from her injuries at the hospital. She was the youngest of eight siblings. His mother, Minerva Rodriguez, was riding in the back seat at the time of the accident and ended up suffering serious injuries that she'll have for the rest of her life, according to the suit. 
Records from the Florida Highway Patrol noted that "initial testing of Rodriguez's blood after the wreck revealed alcohol below the legal limit." Upon his arrest, he was charged with "vehicular homicide, reckless driving resulting in bodily injury and fraudulent use of personal identification." However, the suit argues that "both Enterprise and the employee were negligent and note Rodriguez did not have a clear idea of what happened at the rental business that day until Caminero later told him." 
In September, Rodriguez sent a letter to Enterprise before filing the suit. The letter recommended that the "rental car company settle with him for $25,000." If the company refuses to, his lawsuit would seek more than $3 million in damages.
Sources:
Driver in fatal wreck sues Enterprise, says he was drunk when he rented the car in Tampa
Man in prison for vehicular homicide suing rental car company for renting vehicle that led to his charges