As the Insys trial continues, jurors hear testimony from a former call center manager who claims employees were instructed to lie to insurers to win approval of Subsys.
---
The goal for Insys Therapeutics Inc.'s call center employees in Phoenix was to get insurance companies to authorize seventy prescriptions a week, at a minimum, of its expensive opioid spray, Subsys.  Those who were able to exceed this quote and boost approvals beyond this point would receive bonuses, according to the testimony of a former call center manager, Elizabeth Gurrieri.  Even if the patient had minor skin cancer decades earlier, employees were told to lie to insurers to get approval because the drug had only been approved for use as a "breakthrough" medication to manage cancer pain.
Gurrieri is a witness in the trial of the company's founder, John Kapoor, 75, and four other former Insys executives.  Kapoor, 75, and four other Insys executives, including Gurrieri's boss, Michael Gurry, 54, are on trial in Boston on charges of racketeering involving bribing doctors to prescribe the addictive painkiller and lying to insurers.
"So almost every call from the Insys reimbursement center included lies and misrepresentations?" Assistant U.S. attorney David Lazarus asked Gurrieri.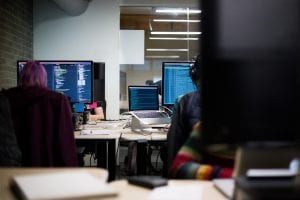 "Most of them, yes," she replied, adding the pressure to boost sales "came from the top."  She added Kapoor "yelled a lot" on weekly sales calls…He was angry a lot, very demanding."
The trial is now in its fifth week and Gurrieri is helping prosecutors better understand the inner workings of a pharmaceutical company that cared only about profits.  In the second week of the trial, prosecutors played a five-minute in-house employee rap video encouraging Insys employees to persuade doctors to prescribe higher doses Subsys.  The video featured the company's vice president of marketing Alec Burlakoff, and clearly showed that the team was proud of its ability to deceive others into buying and prescribing the drug.
In the fifth week, the jury heard recordings of Insys call center employees repeatedly claiming to insurers that patients needed Subsys, even if they had to say they had cancer when they really did not.  Gurrieri identified each recording and confirmed from medical records the patient being discussed didn't have cancer.
The Insys employees claimed to be calling from a physician's office rather than from the center and also used "the spiel," falsely claiming in some instances that a patient had trouble swallowing, which they knew would be a condition that would make insurers sign off on the use of Subsys.
Gurrieri claimed "the spiel" was developed based on a study of what would most easily boost approvals of the potent drug and included blatant lies about patients' medical histories.  Gurry encouraged the call center to find work arounds to win approvals and told Gurrieri to "ride the gray line in calls to insurers from the Phoenix reimbursement center, where the location of outgoing calls was blocked."  He also encouraged call center employees to hang up if the insurance company was resisting and call back to get a different representative.
"Meaning call back and try to fool somebody else?" Lazarus asked.
"Yes," she said.
Gurrieri pleaded guilty to wire fraud conspiracy in 2017, and she expects to serve at least 18 months in prison.  She worked for McKesson Corp. prior to taking a position at Insys and had fourteen years of experience in healthcare when she started in 2012.
Prosecutors showed jurors a March 2013 email from Gurry urging his team to boost authorizations. "I can feel a 70 approval week," he wrote. "Let's maximize the dollars all of you can earn."  Gurrieri claimed she earned roughly $400,000 during her tenure.
Sources:
Sales Team Rap Video Adds to John Kapoor's Woes at Opiod Trial
Insys Call Center Revealed at Trial as Hotbed of Opioid Lies