Veterans Affiars is unable to dismiss a case involving a therapist-client relationship that is contends was personal.
---
Erica L. Sargent, Kenneth Zeranti's psychotherapist, resisted the advances at first, but eventually found them enduring enough that she gave in and entered into a relationship with her client, telling Zeranti "she wanted to spend the rest of her life with him," according to court documents.  Sargent was counseling Zeranti at the Veteran Affairs (VA) Medical Center in Buffalo.
Zeranti had been a patient at the VA since 1987, having been diagnosed with chronic depression, post-traumatic stress disorder, and obsessive-compulsive disorder.  He is currently on Social Security disability and Medicare.  In 2011, Zeranti's former therapist retired and Sargent took over his case.  She counseled Zeranti without incident until 2013 when he began to show signs of his infatuation with her.  At that time, a brief relationship ensued.
The couple has since split, but their controversial partnership is the subject of a civil lawsuit in which the former patient is seeking $1.7 million in damages.  The VA has attempted to have the case dismissed, but a federal judge cited its lack of supervision in rejecting their efforts.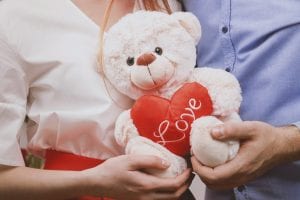 "This intimate personal relationship involved more than sexual intercourse between a psychotherapist and her patient," Zeranti's attorney, Donald W. O'Brien Jr., said. "Dr. Sargent spoke to the plaintiff in terms of a long-term relationship with him.  She introduced the plaintiff to her daughters, and the plaintiff and Dr. Sargent made plans together to visit her family in another state."
Sargent ended the relationship abruptly, less than two weeks after it started, according to court documents, sending Zeranti into a "severe and debilitating depression."  The lawsuit also alleges Sargent and the VA was negligent in its mismanagement of the client's emotional dependence on his therapist.
"This dependency has been referred to as transference phenomenon and in the course of plaintiff's treatment with Dr. Sargent, this dependency took hold," O'Brien said.
At one point, the clinic's staff members started noticing cards and gifts sent by Zeranti.  Others claim they overheard him referring to her as "hot Dr. Sargent."  Sargent said she sought guidance from peers at the VA and repeatedly tried to set boundaries with Zeranti.
"Mr. Zeranti called my voicemail so often, he would fill the mailbox to capacity, thereby preventing other clients from leaving messages," Sargent said in an affidavit, adding, "Mr. Zeranti told me that he needed me and only me for his life to be fulfilled and for him to be happy.  I remember telling Mr. Zeranti that a therapist was like a coach, available to guide him and not to be his friend and certainly never his girlfriend."
Zeranti said the two met at a coffee shop in May 2013 and Sargent kissed him.  He said he had a therapy session a few days later and ended the session by hugging and kissing.  That same week the two had sex at his house for the first time.
"He asked his daughter to promise not to say anything because there was so much at stake, telling her that Dr. Sargent could lose her job," court records show.
"Only after the plaintiff became emotionally and physically dependent upon Dr. Sargent did she terminate their relationship without warning and in an abrupt manner," O'Brien said.
The VA put Sargent on administrative leave shortly after Zeranti informed them of the relationship, and she resigned the following month.  In rejecting the VA's motion to dismiss, the court pointed to Sargent's failure to keep adequate notes in sessions and the absence of any notes from her last fifteen sessions with Zeranti, demonstrating lack of oversight.
Sources:
Romantic patient-therapist relationship at VA leads to suit