States are making laws around involuntary commitment more relaxed to addressing growing homeless populations.
---
Homelessness in cities has reached epidemic levels over the course of the last few decades, and public spaces within the confines of these areas have been criticized by more privileged residents as becoming makeshift neighborhoods of tents and campers, where it's allowed. The reasons people end up on the streets are multifaceted, and often very personal, but it's no mystery that skyrocketing housing costs and financial insecurity (made exponentially worse by the pandemic) have exacerbated housing insecurity. One incorrect assumption of homelessness is that mental illness and substance abuse go hand-in-hand with it. In Portland, for example, only a third of those experiencing homelessness report mental illness or substance abuse, or both. That said, the combination of homelessness with mental illness or substance abuse makes it extremely difficult to help people get back on their feet once they're living on the streets, and can often lead to involuntary commitment to keep individuals safe.
"People with schizophrenia…[h]ave died of hypothermia on the city's streets (and) residents have given birth, out in the open, to premature infants who did not survive," according to NPR.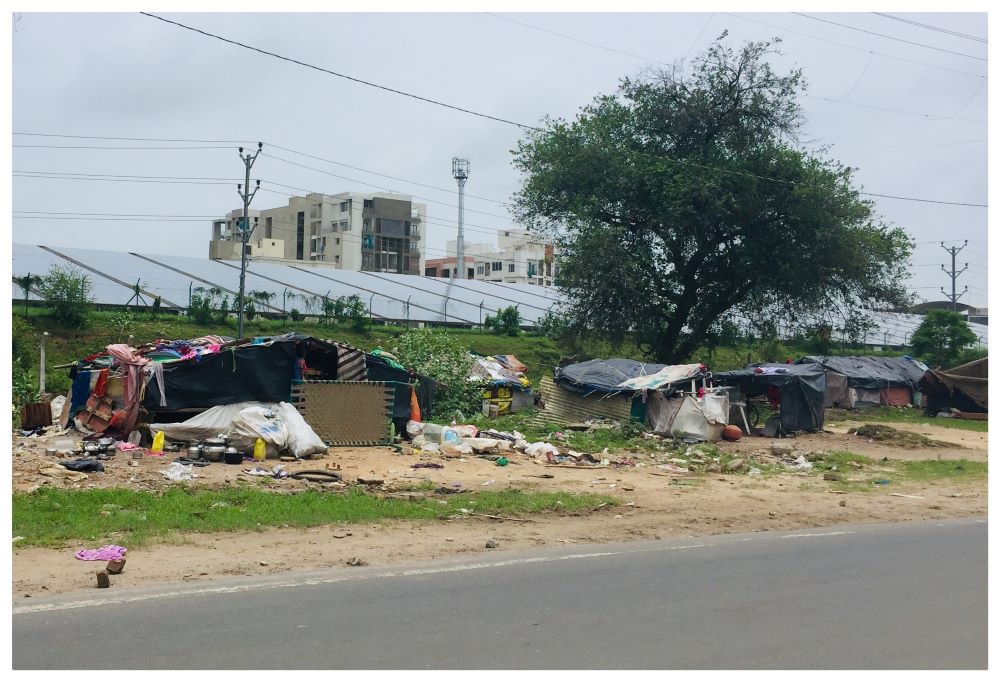 Cheaper street drugs have heightened both overdose and psychosis risks, as well. Those who are homeless who may not have had access to substances previously are now able to get a hold of them easily. The end result is that many people who end up on the street, whether from mental illness or financial insecurity or addiction, or a combination of these three factors have a lower life expectancy – 30 years less than the national average. And this crisis has forced officials to respond with more radical interventions.
In Portland, for instance, Mayor Ted Wheeler proposed loosening civil commitment laws in order to "force the city's most vulnerable to get mental health help against their will." Right now, a person can only be civilly committed by a judge's order and if they pose an urgent danger to themselves or others, and/or are unable to care for their basic needs. The sole democrat in the local assembly to sign onto the set of republican bills was Janelle Bynum, a state legislator who represents suburbs east of Portland.
In California, where homelessness is at an all-time high, local mayor have expressed frustration in dealing with constituents who complain about unhoused individuals. In fact, half of all unsheltered residents across the nation live in the state, yet only a fraction of them, one fourth to a third, suffer from mental illness.
Speaking to NPR, mayor of San Diego Todd Gloria, said, "I'm often asked, 'Mayor, why aren't you doing something about this person who is screaming at the top of their lungs on the street corner? And I say, 'Well, they're not a threat to themselves or to others."
Even so, new laws are being introduced in the Golden State as well to commit people against their will. For example, in 2022, California legislators approved CARE Courts, a novel system that allows judges to issue treatment plans. The program will begin in earnest this fall in Los Angeles and San Francisco, with the rest of the state following suit in 2024. Another bill moving through the legislature would expand qualification of "yearlong conservatorship," otherwise known as involuntary psychiatric hold.
Fifty years ago, state officials in California closed down state psychiatric institutions due to their less than humane practices. Involuntary commitment was considered anathema to human well-being and autonomy and was only used as a "last resort."
Still, the new policies and practices have caused a rift between liberals and progressives and their values. Dr. Emily Wood of the California State Association of Psychiatrists, who is a sponsor of the conservatorship bill, said, "We are doctors who have to watch these people die. We have to talk to their families who know that they need that care, and we have to say we don't have any legal basis to bring them into the hospital right now."
Whether or not involuntary psychiatric commitment is making a policy comeback depends on the specific region in question, as policies can vary widely between different jurisdictions. Some states have already passed laws that make it easier to involuntarily commit people to mental health facilities, particularly in cases where they pose a risk of harm to themselves or others. Others are slower to adopt these practices.
Sources:
Portland Police Held Woman For Mental Health Check 2 Months Before She Died
Prosecutor: No Charges For Homeless Portland Woman Found With Stillborn Infant
When homelessness and mental illness overlap, is forced treatment compassionate?
Portland mayor suggests easing process to involuntarily commit people with mental health struggles