Although getting a citation on your license is not ideal, an even worse consequence might occur if you are injured while lane-splitting in Oklahoma.
---
Lane-splitting is popular among motorcyclists in Oklahoma. It can help motorcyclists weave through traffic jams, saving time and cutting down on commutes. It can also allow two motorcyclists to ride side-by-side, perhaps enjoying each other's company in the process. But is lane-splitting actually legal in Oklahoma? This is a very important question that you need to ask yourself, especially if you were involved in an accident while lane-splitting. 
Lane-Splitting Can Cause Motorcyclists to Crash into Each Other
Lane-splitting might be convenient in some situations, but it can also be dangerous. In some situations, this practice can even cause motorcyclists to collide with one another. On December 9th of 2022, it was reported that two Harley-Davidson riders had collided with each other in Johnston County. Somehow, one rider was completely unharmed in the collision. But the other rider suffered severe injuries to the legs and head. Ultimately, this individual lost their life at the scene of the crash. At the time, authorities reported that the exact circumstances of the crash was still under investigation, and police weren't quite sure how this accident occurred. However, it might have been due to lane-splitting. 
Lane-Splitting is Illegal in Oklahoma
You should know that lane-splitting is against the law in Oklahoma. This applies to two motorcyclists riding side-by-side. It also applies to motorcyclists weaving between lanes in order to bypass traffic jams. If you are caught engaging in this behavior, you will get a citation on your license and a moderate fine. You will also get points added to your license. 
Modified Comparative Negligence in Oklahoma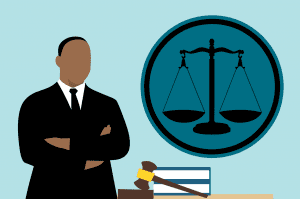 Although getting a citation on your license is not ideal, an even worse consequence might occur if you are injured while lane-splitting in Oklahoma. This can be construed as a sign of negligence, which means you may be held liable for your own injuries. Due to Oklahoma's modified comparative negligence laws, this may prevent you from filing an injury claim and recovering compensation. 
Under Oklahoma's system, you will be barred from seeking compensation if you were 50% or more responsible for your own injuries. If it is determined that your decision to lane-split was the primary reason for the crash, it may be determined that you were more than 50% responsible for your own injuries. This will prevent you from recovering compensation, and it may mean that you are stuck with medical bills, missed wages, and other damages. Speak with your lawyers about potential legal options if you were injured while lane-splitting on your motorcycle. 
Where Can I Find a Qualified Motorcycle Accident Lawyer in Oklahoma City?
If you've been searching for Oklahoma City motorcycle accident lawyers, there are many options available. Due to the statute of limitations, it makes sense to get in touch with Oklahoma motorcycle accident lawyers as soon as possible. During your consultation with motorcycle accident lawyers, you can discuss your specific circumstances, and strive for the best possible outcome. Qualified accident lawyers can help you recover a settlement that covers your damages, including medical expenses, missed wages, and emotional distress. 
Sources:
https://kfor.com/news/local/ohp-investigating-deadly-motorcycle-crash-in-johnston-county/
https://digitalcommons.law.utulsa.edu/cgi/viewcontent.cgi?article=1235&context=tlr
If you have further questions about this article or legal concerns call 800-672-3103.