If you get into an accident while driving an illegal motorcycle, it may be very difficult to file an injury claim and recover compensation.
---
Many people enjoy riding motorcycles in Baltimore for purely recreational purposes. These individuals may not be trying to get to work or school, but rather enjoying the thrill of a motorcycle and the wind on their faces. But it's important to understand that not all motorcycles are street legal in Maryland. If you are caught riding a motorcycle that is not street legal, you may face consequences. In addition, it may be difficult to recover a settlement if you were injured while riding an illegal motorcycle – even if you were not to blame for your own accident. So which motorcycles are street legal in Baltimore?
Dirt Bikes Are Now Illegal
Back in 2000, the operation of dirt bikes on city streets was banned across Maryland. This law came into effect after two individuals were killed riding dirt bikes. In 2008, a new law was passed that allowed police to seize any unlocked dirt bike they saw. It is illegal to own or possess a dirt bike in Baltimore. Parents or guardians may also face criminal charges if they allow their minors to operate dirt bikes. Finally, it is illegal for any service station to sell fuel to someone riding a dirt bike. Since 2016, police have arrested 45 people and seized over 400 bikes. 
UTVs and ATVs are Mostly Illegal
In addition, it is mostly illegal to drive UTVs and ATVs in Maryland. You are only allowed to operate these vehicles on specific public roads approved for OHV use through local laws and permits. If you drive one of these vehicles on a public road or street in Baltimore, you will experience criminal consequences if caught. 
What Happens if You Get Into an Accident While Driving an Illegal Motorcycle?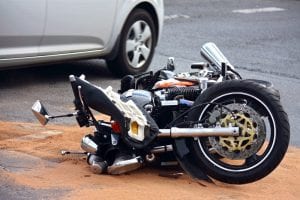 If you get into an accident while driving an illegal motorcycle, it may be very difficult to file an injury claim and recover compensation. This is because your decision to ride an illegal motorcycle will be seen as a sign of negligence. Since Maryland is one of the few contributory negligence states, you will be barred from seeking compensation even if you were 1% responsible for your own injuries. Because you were committing an illegal act when you drove your banned motorcycle, this is more than enough to prevent you from seeking compensation. Speak to your lawyers about other legal options. 
Where Can I Find a Qualified Motorcycle Accident Lawyer in Baltimore?
If you've been searching for Baltimore motorcycle accident lawyers, you shouldn't have to look far. The truth is that there are many Maryland motorcycle accident lawyers standing by to assist injured victims. These motorcycle accident lawyers can guide you towards a positive legal outcome, which usually involves a financial settlement that covers your damages. If you'd like to get started with an effective action plan, you should book your consultation with qualified accident lawyers as soon as possible. 
Sources:
https://news.maryland.gov/msp/2022/09/17/maryland-state-police-investigating-fatal-motorcycle-crash-on-i-695-in-baltimore-county/
https://www.baltimoresun.com/features/baltimore-insider/bs-fe-dirt-bikes-explainer-20181129-story.html
If you have further questions about this article or legal concerns call 800-672-3103.