J.M. Smucker Co. is recalling certain lots of its canned wet cat food amid health concerns.
---
If you're a cat owner, listen up. Earlier this week, J.M. Smucker and the FDA issued a voluntary recall for some of its Special Kitty wet, canned cat food product line, specifically the Special Kitty Mixed Grill Dinner Pate. The recall was issued over concerns the products may contain poor-quality ingredients.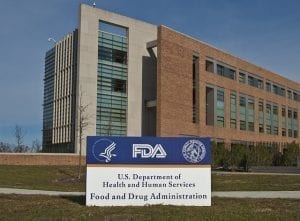 According to the recall notice, the affected products were sold nationwide and online in variety packs and individually. The individual 5.5-ounce cans that were recalled belong to lot number 9263803 with a best by date of 9/19/2021. According to the recall, the variety packs belong to lot numbers 9266803 and 9267803 with best by dates 7/17/2021, 8/29/2021, 9/11/2021, and 9/12/2021 and lot number 9287803 with best by dates 9/12/2021, 9/19/2021, and 10/7/2021. The notice states:
"If pet parents have any of the products below in their possession, they should stop feeding it to their cats and dispose of the product. Ingesting impacted product may cause nausea with excessive salivation, diarrhea or vomiting to more severe symptoms including difficulty walking, seizures and, in extreme situations, death." 
For now, cat owners who have the recalled products should throw them away and contact a veterinarian if their cats begin showing any of the above-mentioned symptoms. If you have additional questions or concerns about the recall, call 888-569-6767 between Monday through Friday, 8 a.m. – 5 p.m. ET.
Sources:
J.M Smucker Co. cat food line voluntarily recalled over health concerns
Company says it recalled the cat food because the ingredients can lead to seizures or death