The lawsuit was filed by Jay-Z and other entertainers after federal investigators found that inmates at Mississippi State Penitentiary were living in unconstitutional and squalid conditions.
---
Attorneys hired by musician Jay-Z have voluntarily dismissed two lawsuits filed on behalf of Mississippi inmates in 2020.
As LegalReader.com has reported before, Jay-Z and a coalition of other entertainers alleged that Mississippi inmates were forced to live in squalid and potentially unconstitutionally treacherous conditions.
The lawsuit specifically focused on conditions at the Mississippi State Penitentiary at Parchman.
Mississippi State Penitentiary, the oldest all-male prison in the state, became the subject of a federal Department of Justice investigation following a wave of violence between 2019 and early 2020.
However, even before the prison became a hotbed of violence, state health inspectors had found evidence of numerous problems throughout the facility, including broken toilets and mold-covered showers.
Inmates had also told state officials and attorneys that many cell doors did not lock, and that rats, cockroaches, and insects were a common sight inside the prison.
Earlier this year, the United States Department of Justice released a reporting indicating that Parchman had violated inmates' constitutional rights.
In its report, Justice officials said that prison officials had failed to protect inmates from violence, did not adequately address prisoners' mental health needs, or take adequate steps for suicide prevention.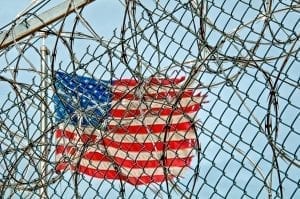 Additionally, the federal government alleged that Mississippi State Penitentiary routinely used solitary confinement and isolation as punishments for relatively trivial offenses.
According to The Associated Press, Jay-Z decided to end the lawsuit after inmates' attorneys and the state Department of Corrections agreed that significant improvements had been made over the course of the past three years.
Musician Mario Mims—better known as Yo Gotti—said on Monday that he, Jay-Z, and other members of "Team Roc" were pleased that Parchman has begun to address inmate concerns.
However, Mims cautioned that short-term improvements are the bare minimum needed to transform Mississippi State Penitentiary.
"We're pleased that Parchman has started to address the cruel and inhumane prison conditions after the Department of Justice's investigation, but we aren't satisfied with short-term improvements," Mims said in a statement Monday. "The Mississippi Department of Corrections has neglected these torturous living conditions for decades, so we will continue to hold them accountable and ensure they commit to creating long-lasting change that safely protects their incarcerated population."
Since the lawsuit was initiated, the Department of Corrections installed air conditioning through most of the prison, renovated bathrooms, and updated Parchman's electrical, water, and sewer systems.
Courtney Cockrell, an attorney for the Mississippi Department of Corrections, said that the state's prisons system will continue making improvements.
"The Mississippi Department of Corrections appreciates the tremendous responsibility of housing individuals sentenced to our care, custody and control and has always been committed to continuously improving the living conditions of the individuals housed in all of our correctional facilities, including the Mississippi State Penitentiary at Parchman," Cockrell said. "Accordingly, we have and will continue to make diligent efforts to improve the quality of life for all individuals in the custody of the MDOC and provide them with opportunities to successfully return to their communities."
Sources
Jay-Z and Yo Gotti dismiss federal lawsuit against Mississippi prison after upgrades