Earlier this month, JBS Carriers agreed to settle a disability discrimination lawsuit filed by the EEOC for $250,000.
---
When most people apply for jobs, they do so with the expectation that they won't be discriminated during the process. After all, it is 2019. Discrimination doesn't happen anymore, right? Wrong. Back in September of 2018, the U.S. Equal Employment Opportunity Commission filed a lawsuit against JBS Carriers, a trucking firm based in Greely, Colorado, over allegations of disability discrimination. Earlier this week, however, the case reached a settlement when the trucking company agreed to pay $250,000.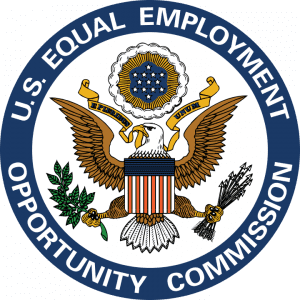 Why exactly was the lawsuit filed in the first place? According to the EEOC, JBS Carriers "violated federal law by using pre-employment screening procedures that improperly screen out truck driving job applicants on the basis of disability." From there, JBS Carriers would allegedly "withdraw conditional job offers to applicants based on ErgoMed's recommendations." At the time, the company contracted with ErgoMed Work Systems to "administer the pre-employment screenings." In the suit, the EEOC stated the practice "violated the Americans with Disabilities Act" and added:
"The screening subjected all applicants to a medical history questionnaire, a physical examination, and nine physical abilities tests. If an applicant failed any one of the tests or was prevented by ErgoMed from taking the tests based on information obtained from the questionnaire or during the physical examination, ErgoMed sent JBS Carriers a negative job recommendation."
Since filing the lawsuit, the trucking company has put an end to the discriminatory practice and "now only requires applicants to obtain the Department of Transportation medical certification necessary to be a licensed commercial truck driver."
So how will the settlement funds be spent? For now, the $250,000 is expected to be "distributed among five individuals who were adversely affected by the practice," according to the EEOC. In addition to the financial side of the settlement agreement, the trucking company must also "provide ADA training to its employees, appoint an ADA coordinator, and report semiannually to the EEOC on how the company has addressed reports of disability discrimination and requests for accommodation," according to the agreement.
When commenting on the agreement, Mary Jo O'Neill, an attorney with the EEOC, said:
"We applaud the efforts by JBS Carriers to each an early resolution with the EEOC that provides both meaningful monetary relief and important equitable relief. The company's willingness to cease the screening practices at issue shows a commitment to ensuring that all individuals qualified for a job have a level playing field and an equal opportunity for hiring."
What do you think? Is the settlement fair, or should more be expected of the trucking company to ensure blatant discrimination based on disabilities doesn't happen again?
Sources:
Trucking Company to Pay $250,000 to Settle EEOC Discrimination Lawsuit Over Driver Screening