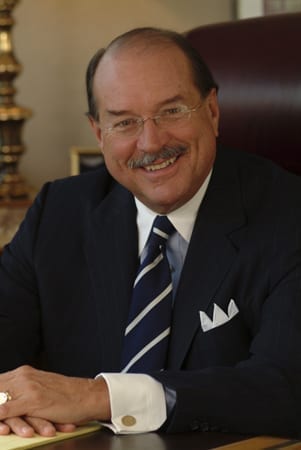 The national legal rating service Super Lawyers recognized John F. Schaefer, founder of Birmingham, Michigan-based The Law Firm of John F. Schaefer as a Top-Rated Family Law Attorney. This will be his 13th consecutive year for this distinction. Schaefer was also included in Super Lawyers' Top 50 Consumer Michigan Super Lawyers list.
Each year, Super Lawyers recognizes the top lawyers in Michigan via a patented multiphase selection process involving peer nomination, independent research and peer evaluation. The Michigan lawyers who receive the highest point totals during this selection process are further recognized in Michigan Super Lawyers Top list.
The Law Firm of John F. Schaefer was founded in 1996 and is dedicated the practice of matrimonial and family law. Schaefer, an internationally recognized family law expert, specializes in complex and high-profile divorce cases and keeps offices in Birmingham, Grosse Pointe and Harbor Springs. The Michigan State University College of Law library is named after Schaefer, where he has served as trustee emeritus and adjunct law professor for more than 30 years. He serves, and has served, on numerous professional boards and associations including the American Academy of Matrimonial Lawyers and the State of Michigan and Oakland County Bars and currently serves on the board of the Michigan Humane Society.
Join the Discussion