Johns Hopkins is going after patient debt by filing hundreds of lawsuits.
---
Maryland patients who received treatment at Johns Hopkins Hospital and haven't paid their bills may be receiving an unwelcome notice in the mail.  The institution has filed more than 2,400 lawsuits in the state courts since 2009 to collect patients' debt, including "a large number of residents from distressed neighborhoods surrounding the East Baltimore medical campus," according to a report released by the Coalition for a Humane Hopkins, which includes groups such as National Nurses United and the American Federation of Labor, and Congress of Industrial Organizations (AFL-CIO).  And, the number of cases has been increasing rapidly from just 20 in 2009 to 535 in 2016, according to the report.
The report came about as a result of "the coalition's efforts to monitor charity care provided by the hospital," according to Cecilia Behgam, a research analyst for the AFL-CIO.  She said the group was "surprised to see so many lawsuits from one of the nation's most prestigious medical institutions" and it has asked Hopkins to stop filing additional suits.
"We want them to stop suing low-income patients," Behgam said. "We want them [to] better educate patients about financial assistance."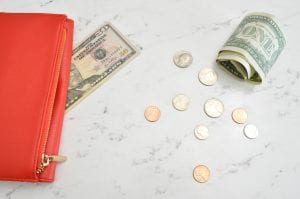 The recently released report cited a 2008 investigation that found 46 hospitals in the state filed more than 132,000 lawsuits for unpaid bills from 2003 to 2008 and won at least $100 million in judgments.  The hospitals pursued their lawsuits even though they are able to collect millions of dollars from other patients via higher rates for services.
Johns Hopkins spokesperson Kim Hoppe responded, "It is always our priority to provide the best possible care to every patient who comes to us.  We have an extraordinary community benefits program and charity care policy, and it is our practice to inform our patients about our programs for free and discounted services."  She added, "For patients who choose not to pursue those options or who have a demonstrated ability to pay, we will make every effort to reach out to them and to accommodate their schedule and needs.  In those rare occasions when a patient who has the ability to pay chooses not to, we follow our state required policies to pursue reimbursement from these patients."
Lakesha Spence, a 34-year-old who was sued by the institution said her life was turned upside down when she discovered in April that her bank account and paychecks were placed on a legal hold by a law firm representing the hospital for $5,000 in unpaid medical bills.  She is a mother of a 3-year-old boy who also cares for her own mother and said she has had no access to the paychecks from her $15 per hour security guard job since April 9.
"It just left me stuck," Spence said. "I was stuck, and my depression kicked in and it messed me up really bad.  All my paychecks went in there, and they took all of it out, every penny.  I couldn't feed my son or buy medicine for my mom or my son's Pull-Ups.  It made my depression go into overdrive."
Spence said she was treated twice at Johns Hopkins, once for a depressive episode in January 2015 when she was brought involuntarily to Bayview after her mother called 911, then at the main hospital in April 2016 when she gave birth to her son.  She learned only in the fall that she was being sued, and she missed the court date because she could not afford to take time off from work.
"All of Maryland's hospitals are committed to serve every person who enters their doors, regardless of ability to pay," said Erin Cunningham, a spokesperson for the Maryland Hospital Association. "For those who do not qualify to receive full or partial charity care, hospitals typically work out manageable payment plans, interest-free.   If patients still do not pay what they owe, hospitals do seek to recover unpaid medical bills."
Spence's situation illustrates just how trapped many of these patients feel, however, and how detrimental the hospital's pursuit of unpaid debt can be.  The AFL-CIO hopes their report will encourage Johns Hopkins to stop proceedings and give these individuals their lives back.
Sources:
Johns Hopkins Hospital sues patients, many low income, for medical debt
New Report – Johns Hopkins Hounding Thousands of Patients With Medical Debt Lawsuits, Seizing Wages