Scribe-X Northwest recently agreed to pay $80,000 to settle a pregnancy discrimination lawsuit.
---
Scribe-X Northwest, a medical documentation service based in Portland, Oregon agreed to pay 80,000 to settle a pregnancy discrimination lawsuit earlier this month that was filed by the U.S. Equal Employment Opportunity Commission (EEOC). As part of the settlement, the company will also overhaul its "policies and hiring practices" regarding pregnant women.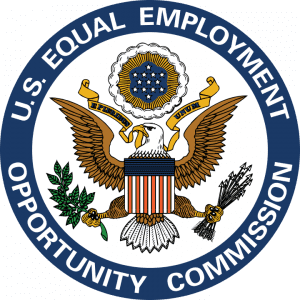 What happened? How did the company discriminate against pregnant women? Well, according to an investigation conducted by the EEOC, Brittany Frisby, 28, applied for a scribe position and was offered the job. From there, she completed all the required pre-hiring screens. Several months later, she became pregnant and when she told Scribe-X, the "company's CEO called her and rescinded the offer." The CEO allegedly told her "she should have notified the company about her pregnancy because it would not have hired her had it known."
Shortly after, the EEOC learned what happened and filed the lawsuit in U.S. District Court for the District of Oregon. In the suit, the agency argued Scribe-X violated Title VII of the Civil Rights Act of 1964 when it rejected Frisby because of her pregnancy. The recent settlement came after Isabel Jeremiah, an EEOC investigator, attempted to "reach a pre-litigation settlement through its conciliation process."
Eventually, the company agreed to pay Frisby $80,000 in damages for "emotional distress and lost wages." The company also began implementing policy changes aimed at explaining "employee rights and responsibilities, provide anti-discrimination training to employees with the express commitment of leadership as well as separate training for upper management." Additionally, Scribe-X must also report to the EEOC to ensure it remains compliant.
When commenting on the case and her experience, Frisby said:
"Why assume that becoming pregnant suddenly cancels out all the strengths and skills I bring to the table? If anything, I was even more motivated to prove my value and excel at my job because of my pregnancy. I'm glad the EEOC defended my workplace rights and happy to know Scribe-X will make significant changes to its practices."
John Stanley, a supervisory trial attorney with the EEOC chimed in and said:
"Ms. Frisby sought to earn a steady paycheck at a stable job to support a new child. By bringing her story to the EEOC, she tried to right a wrong, and this positive outcome allows her to move on and ensures positive changes for current and future employees at Scribe-X."
EEOC Seattle Field Director Nancy Sienko agreed and added:
"Pregnancy discrimination continues to be a serious workplace problem. This case raised awareness of pregnancy issues, and the settlement gives the company a chance to set the right example for all employers in the Portland Metro area."
Sources:
Scribe-X Northwest to Pay $80,000 to Settle EEOC Pregnancy Discrimination Lawsuit
Portland company must pay for rescinding pregnant woman's job offer