Judge Approves $10 Million Settlement Against Jail Medical Provider
---
Madaline Pitkin, 26, died April 24, 2014, after spending a week at the Washington County Jail in Hillsboro after her arrest on a warrant and heroin possession charge.  She died while pleading for medical help with detoxing from heroin.  A federal judge recently approved a $10 million judgment against medical provider Corizon Health and other defendants, settling a lawsuit brought by the women's parents, Mary and Russell Pitkin.  The judgment is the largest ever awarded against Corizon Health, the nation's largest for-profit medical provider for inmates in jail and prison.
Pitkin had made four written pleas for help that medical staff discounted and did not respond to or mishandled, according to court documents.  Medical staff eventually sent Pitkin to the jail's medical unit, and by that time, she was so dehydrated she couldn't provide a urine sample.  She died there the next morning, alone on the floor of a cell.
According to documents, staff members ranked her withdrawal symptoms as mild, and nurses failed to attend to her vital checks and track Pitkin's low blood pressure.  There was no physician was working in the jail when she died because the jail's head doctor had been terminated around the same time.  An autopsy determined her cause of death was dehydration.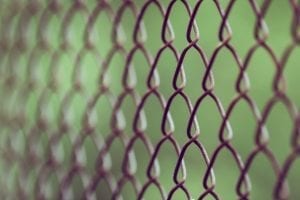 Pitkin's parents said they hoped sharing their daughter's story would help prevent similar deaths.
"We felt we needed to stand up for her," said Russell Pitkin, the women's father. "We've done all we can do to shine a light on it.  It's just tragic.  It's got to stop."
Corizon Health has faced multiple lawsuits nationwide that allege similar inadequate medical care.  In a statement, Corizon said its medical team at the jail "failed Madaline Pitkin and her family."
"The amount of this settlement is unprecedented for our company and reflects how far removed the facts of this case are from our standards and expectations of care.  For whatever small comfort this may provide, the lessons we've learned from this case have been catalysts for significant changes we have made and are still making to our clinical program," said Martha Harbin, director of external affairs.
Portland defense attorney David Sugerman called the judgment is significant.  "The company has determined this is so risky, they would rather admit fault — which is very rare — and pay $10 million, than face the possible consequences of what a federal jury would do," he said. "The company has admitted responsibility rather than face the wrath, the potential of a much higher outcome, a much higher verdict."
Tim Jones, one of the Pitkins' attorneys, said he hoped the hefty eight-figure settlement "impacts all jails" and makes counties accountable for paying attention to their medical providers' contracts.  Corizon was dropped as the Washington County Jail's health services provider on May 31, 2015.
Another attorney for the Pitkins, John Coletti, said the women needed basic medical care to include an IV to stay hydrated while she detoxed.  "This is not cutting-edge medical care," Coletti said. "This is third-world medical care.  The ability to provide an IV is not heroic on any level."
Sources:
Corizon Pays Out $10 Million Following Inmate Death, Lawsuit In Oregon