Judge Suspends Independent Review of Lakeshore Hospital
---
U.S. District Court Judge Jorge Alonso, nominated by former President Barack Obama, suspended an independent inquiry at a Chicago psychiatric hospital that is set to lose its federal funding.  After pressure from the American Civil Liberties Union (ACLU) of Illinois and state lawmakers, the Illinois Department of Children (DCFS) and Family Services had agreed to the review of Aurora Chicago Lakeshore Hospital following numerous allegations of abuse and neglect of children.  However, with all the children in state care removed, and the imminent loss of government funding, DCFS and the ACLU agreed the investigation was no longer necessary.
"I'm not interested in wasting anyone's time," Judge Alonso said.
Federal authorities announced they were terminating Lakeshore's Medicare agreement effective December. 15, and Judge Alonso had previously indicated the appointment of someone to mediate and resolve major disagreements between DCFS and the ACLU was necessary.  "The stakes cannot be higher," he said as he subsequently appointed a "special master."
"The purpose of the independent review was to look at the safety and care and treatment of DCFS youth, and there's nobody there to assess the safety of," said Neil Skene, special assistant to DCFS Acting Director Beverly "B.J." Walker.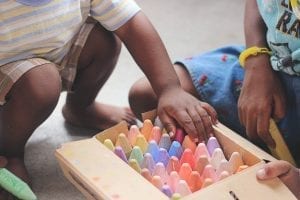 Walker responded, saying, "If the special master can help resolve disputes between the people who know child welfare and the people who do advocacy, that is a good thing.  At the end of the day, this is about vulnerable children and families in Illinois and the need for consistency and sustained improvement in the performance of DCFS.  That is our focus as leaders of this agency."
A hospital spokesperson confirmed the facility was open "and plans to remain open," although some employees have been let go.  The federal judge pointed out that a closer look into what went wrong remains a priority.
The hospital's CEO Fletcher-Janzen said Lakeshore is "vowing to continue its work to comply with federal regulations and provide uninterrupted care to its vulnerable patients."  He said, "We are deeply disappointed that some outside forces seem determined to shutter this facility with little regard for what will become of the children we serve.  Chicago Lakeshore Hospital knows improvements can be made and we will continue to steadfastly make those improvements but shutting us down is tantamount to throwing out the baby with the bathwater."
The Illinois Department of Public Health reviewed Lakeshore's incident log from January to October of this year and found 60 allegations of inappropriate sexual behavior and 70 allegations of physical assault on the children's unit, records show.  Officials also reported that the hospital did not have an adequate quality improvement program in place.
Dr. Michael Naylor, a child psychiatrist and director of the behavioral health and welfare program at the University of Illinois at Chicago, had been asked to head up the independent review.  He acknowledged the serious concerns at Lakeshore, but also said the hospital was known to take children who had been "blacklisted" from other mental health facilities.
"I'm really hoping that Lakeshore will be able to remediate whatever has been identified as needing remediation and they can come online again because they were good partners to DCFS," Naylor said. "It's going to take a lot of work, re-education, intense supervision, but I think it's the best outcome."
Sources:
Federal Judge Puts Independent Review of Troubled Psychiatric Hospital on Hold
CHICAGO AREA PSYCH HOSPITAL LOSES FUNDING AFTER INVESTIGATION