A federal judge has ordered the U.S. government to stop making immigration arrests at Massachusetts courthouses.
According to the Boston Globe, U.S. District Judge Indira Talwani's ruling backs requests made by at least two local prosecutors. Her preliminary injunction will prevent U.S. Immigration and Customs Enforcement agents "from civilly arresting parties, witnesses, and others attending Massachusetts courthouses on official business while they are going to, attending, or leaving the courthouses."
Talwani's decision grants protections not only to immigrants who are physically inside courthouses, but those ascending their steps or passing through facility parking lots and structures, too.
The suit was brought by a coalition of public defenders and prosecutors, who claim that immigration arrests interfere with the criminal justice system, scaring off witnesses and defendants too afraid of deportation to come to court or testify before a judge.
The Globe notes that two prosecutors—Middlesex District Attorney Marian T. Ryan and Suffolk D.A. Rachel Rollins—have been urging the courts to end the practice since at least April.
Notably, both Ryan and Rollins have drawn direct criticism from President Donald Trump.
Trump—who's been an outspoken critic of immigration and sanctuary-style policies, no matter their form or scope—implied in May that the two Massachusetts DAs are "people that probably don't mind crime."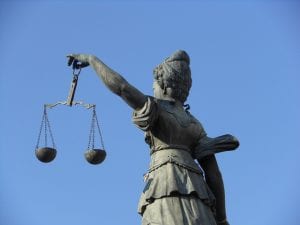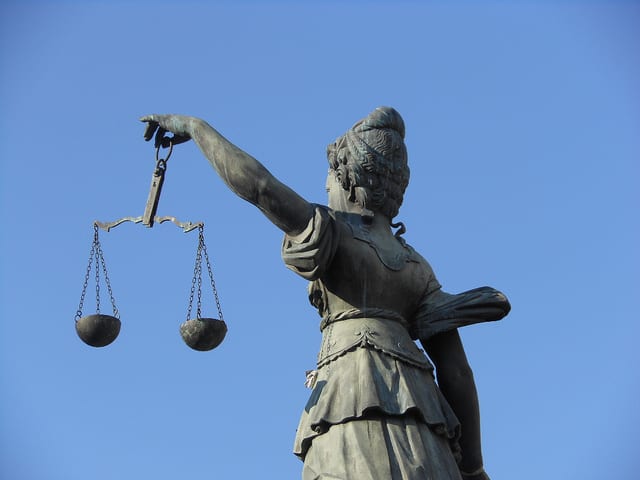 "They are protecting people that in many cases, and certainly not in all cases, but in many cases are very dangerous people and you say why? What are they doing this for? What's the game?" Trump asked last month.
Rollins, reports Boston.com, said she, for one, is "thrilled" with Talwani's decision. The Suffolk district attorney claims that courthouse arrests have compromised critical criminal cases, with migrants too afraid of I.C.E. agents and deportation to testify against "heinous" defendants.
"As my staff and I closely review the decision, we look forward to continuing our vital work in courthouses across Suffolk County that will be positively impacted by today's ruling," Rollins said in a statement.
Ryan was similarly pleased with the ruling, echoing her colleague's sentiment.
"The granting of this injunction is a critical step in the right direction for our Commonwealth and it should be a model for our nation," Ryan added.
And Oren Nimini, an attorney with Lawyers for Civil Rights, suggested that the ruling could have consequences beyond Massachusetts.
"This is a really significant victory," Nimini said. "It's good protection for immigrant communities in Massachusetts, but also a good message to immigration authorities who have been running rampant over people's civil rights over the last two years."
Sources
Federal judge blocks ICE from making civil arrests at Massachusetts courthouses
Federal judge halts immigration arrests at Massachusetts courts while lawsuit plays out