While the county plans to hire more staff and increase services for mentally disabled inmates, attorneys say the core problem of overcrowding remains.
---
Sacramento County will spend tens of millions of dollars upgrading and improving its jails as part of a massive settlement.
The lawsuit, writes The Sacramento Bee, was filed last July by Prison Law Office and Disability Rights California. Advocates alleged that two county jails confined inmates in "dangerous, inhumane and degrading conditions," often subjecting prisoners to "harsh, prolonged, and undue isolation."
Isolation—or solitary confinement—has drawn criticism across the country. Inmates and attorneys have increasingly attacked the practice, especially when its used to punish individuals for minor, non-violent offenses.
One Sacramento plaintiff purportedly spent eight years in solitary. Let out of his cell for only an hour per day, the inmate claims to have experienced auditory hallucinations, depression, severe anxiety and suicidal ideation.
Other complaints, outlined by the Bee, include inadequate mental health care, poor medical and psychological screening and chronic understaffing.
The Davis Vanguard adds that some inmates have been 'denied essential cancer treatment, lost their eyesight where treatment could have prevented it, and faced needless pain and irreparable harms due to the delayed or denied care.'
In some cases, lax medical standards meant that inmates who should've been using canes, wheelchairs or hearing aids were never issued to them.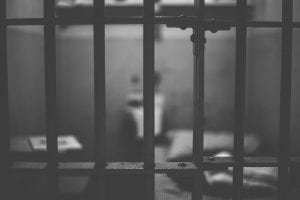 As part of the settlement terms, Sacramento County will improve its jail facilities without admitting liability or wrongdoing.
The agreement means that the county will include $21.7 million in its next annual budget for jail upgrades, "as part of continuing efforts to resolve conditions of confinement concerns." Of that amount, $14 million will be used to hire additional staff, improve medical care and ease the hardships of incarceration. Another $8 million will be requisitioned to design a new wing for the county's main jail, intended for use by mentally ill inmates.
"We believe the settlement […] will result in dramatic improvements and is in the best interest of our clients," said attorney Jessica Valenzuela Santamaria.
But other advocates said improving facilities doesn't do enough to reduce core deficiencies.
"Ultimately, the County must reduce the jail population in order to end the conditions that lead to needless deterioration of the mental and physical health of people in the jail," said Disability Rights California attorney Tifanei Ressl-Moyer.
According to Ressl-Moyer, the county "will fail to meet the needs of people in Sacramento if it simply pours money into the jail. It must invest in community services and programs designed to prevent recidivism and reduce the need to incarcerate people who are homeless or have serious mental illness."
Sources
Inmate advocates, Sacramento County settle lawsuit over 'inhumane' jail conditions
Sac County Settles Massive Jail Lawsuit – Promises Millions, and Staff Improvements