Apple is recalling certain MacBook Pros over concerns the batteries may overheat.
---
Do you own a MacBook Pro? If so, you may want to take a peek at the label. Earlier this week, Apple recalled a "limited number of laptops sold between September 2015 and February 2017" over concerns their batteries may overheat. As a result, the company is offering free battery replacements for anyone who owns one of the recalled laptops.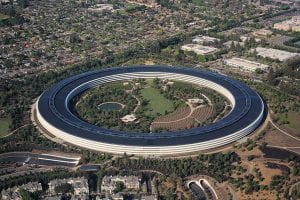 How can you tell if your MacBook is included in the recall? Well, according to the notice, the recall only includes certain MacBook Pro – Retina, 15-inch, Mid 2015 – laptops. You can visit Apple's recall page and click on 'About this Mac' under the Apple menu. If the serial number on your laptop in included on the page, you should stop using your laptop and contact Apple. Unfortunately, to have your battery replaced, you will have to ship your MacBook off to an Apple repair shop and you likely won't get it back for one to two weeks, according to Apple.
When commenting on the recall, Apple issued the following statement:
"Customer safety is always Apple's top priority, and we have voluntarily decided to replace affected batteries, free of charge."
This isn't the first time a laptop has been recalled over fire hazard concerns. Earlier this year, HP recalled nearly 78,500 notebooks for similar reasons that Apple recalled their MacBooks.
Sources:
MacBook Pro recall: How to find out if your 15-inch Apple laptop is a fire hazard
Apple recalls 15in MacBook Pro laptops over battery fire risk