A federal judge foiled a Trump administration plan to end Temporary Protected Status for hundreds of thousands of legal immigrants.
The move, reports POLITICO, halts the White House's plan to force TPS recipients to apply for another immigration status or risk deportation. Altogether, some 300,000 nationals of El Salvador, Haiti, Nicaragua and Sudan were to be affected. Some beneficiaries have lived in the United States for decades, raising citizen-children in American towns and cities.
The administration's attempt to end TPS was based on a federal assessment of risk. Government analyses supposedly suggested that the likes of Nicaragua and El Salvador—once wrecked by civil war and natural disaster—have returned to stability.
However, each of the four countries listed suffers from dire poverty, high crime, and civil unrest. El Salvador has one of the highest homicide rates in the world, while Haiti and Nicaragua are the two poorest countries in the western hemisphere, respectively.
Taking the circumstances of TPS recipients into account, San Francisco-based U.S. District Court Judge Edward Chen said immigrants from affected countries would "indisputably" suffer harm and hardship if the administration followed through on its order.
Chen—who POLITICO notes is an Obama appointee-wrote that TPS beneficiaries with US-born children would be forced into a difficult predicament: bringing their children with them and "tearing them away from the only country and community they have known," or leave them behind in the United States.
"The balance of hardships thus tips sharply in favor of TPS beneficiaries and their families," Chen wrote.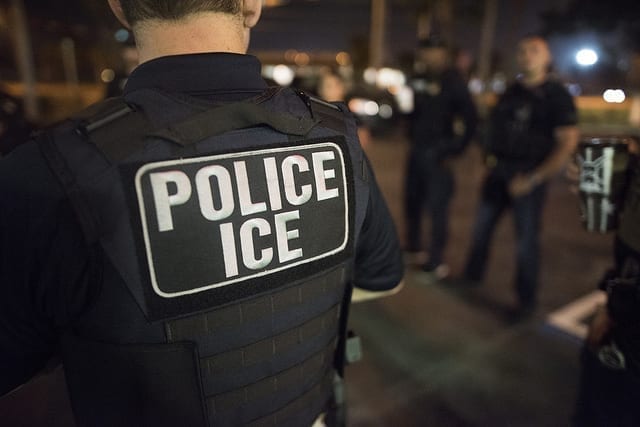 In his written opinion, Chen also said that TPS recipients, who sued the Trump administration over its decision, "raised serious questions" about the president's potential biases.
Public comments made by President Donald Trump have, Chen suggests, demonstrated antipathy toward Latino and Haitian immigrants.
In fact, USA Today writes that 'much of' Chen's 43-page decision focused on remarks made by the president and administration officials.
Chen accused former Department of Homeland Security Acting Secretary Elaine Duke of choosing to rescind TPS based not on facts but "a predetermined presidential agenda to end" the program.
He also said that plaintiffs "established without dispute that local and national economies will be hurt if hundreds of thousands of TPS beneficiaries are uprooted and removed" from the United States. As evidence, Chen cited a brief brought by 17 states. In it, authorities claimed they'd lose about $132 billion in gross domestic product, $5.2 billion in Social Security and Medicare contributions, about nearly a billion more in 'employer turnover' costs.
The Justice Department condemned Chen's ruling as a misuse of judicial power, with a spokesperson saying that immigration policy is the rightful realm of the chief executive and congress.
"The Court contends that the duly elected President of the United States cannot be involved in matters deciding the safety and security of our nation's citizens or in the enforcement of our immigration laws," said Devin O'Malley in a statement late Wednesday night. "The Justice Department completely rejects the notion that the White House or the Department of Homeland Security did anything improper."
But Chen's determination was praised by the American Civil Liberties Union, which brought the suit on behalf of TPS recipients. Other attorneys involved in the litigation thanked Chen for protecting their clients from deportation. Among them was Sean Commons, who said the administration was seeking to remove hundreds of thousands of immigrants to countries 'unfit to accommodate them.'
"Judge Chen's decision reaffirms the importance of our judicial system and the checks and balances in place to hold our government accountable," he said.
The administration is also seeking to end TPS status for immigrants from Nepal and Honduras, which were not affected by Chen's temporary injunction.
Sources
Federal judge blocks Trump from deporting hundreds of thousands of immigrants under TPS
Judge Blocks Trump Administration From Ending Some Immigrant Protections