Defendant won't automatically get a retrial for judge's short nap.
---
The Kansas Supreme Court ruled that a defendant convicted of assault and weapons charges won't automatically get a new trial just because the judge nodded off during a portion of testimony.  Daquantrius Johnson appealed his case after attorneys "did not object and did not seek a mistrial when given the opportunity," according to court records.  However, the higher court said, "An isolated instance of nodding off does not amount to structural error that affects the entire conduct of the trial and does not require automatic reversal."
The judge, Benjamin Burgess, admitted to resting his eyes after one of the jurors noticed, but downplayed the occurrence.  He said, "I acknowledge myself, ladies and gentlemen, that I did nod off some.  I doubt that I'm the first judge in America that's ever done that."  Burgess added he "didn't think he missed ruling on any objections during the time in question."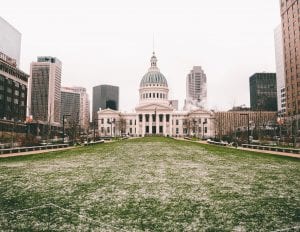 Justice Caleb Stegall wrote the Supreme Court's opinion, stating, "This case does not present us with facts indicating a judge who slipped into any of the deeper phases of sleep.  There is no suggestion the trial judge was actually engaged in a full-blown nap on the bench…Just like a driver who feels the overwhelming physical need for sleep should immediately get off the road, a responsible judge charged with overseeing a criminal trial who feels the need for sleep, and can no longer successfully put it off, has a responsibility to call a halt to the proceedings.  But just as not every dozing driver causes an accident, not every instance of a dozing judge must lead to an automatic reversal."
They also wrote, "A judge who is fighting to stay awake may still be able to control and respond to events happening in the courtroom.  This situation is more akin to a judge who – like any human being – succumbs to a distraction.  Though less than ideal, distractions happen often on the bench…they are almost inevitable."
The court concluded, "the district court judge's admitted sleeping was misconduct but did not rise to the level of structural error.  But the district court did err when it accepted Johnson's elemental stipulation without first obtaining a knowing and voluntary jury trial waiver on the record.  Therefore, we remand Johnson's appeal to the Court of Appeals for further consideration of all issues Johnson raised on appeal in light of our decision today."  In other words, the case the defendant brought forth was unwarranted.
In the separate criminal case, Johnson was ordered to serve 136 months in prison for taking the wedding ring off the hand of a woman who had suffered a catastrophic medical impairment while at Taco Bell.  The incident was fatal, and the ring was never found.  In the most recent case, Johnson was sentenced to 43 months in prison after his conviction on charges of criminal possession of a firearm, aggravated assault, and felony criminal discharge of a firearm.
After the jury decided Johnson stole several belongings of Danielle Zimmerman when she was unconscious and he received his sentence, two accomplices in the robbery were also convicted.  However, each defendant served a much shorter term and both have been released.
The sleepy judge, Burgess, has retired.
Sources:
Kansas Supreme Court blocks retrial despite judge's admitted snoozing
Sleepy judge didn't ruin weapons case against felon who also stole dying woman's ring
STATE OF KANSAS, Appellee, v. DAQUANTRIUS S. JOHNSON, Appellant