Judge Seeks to Block the Powerful CVS and Aetna Merger
---
Judge Richard Leon of the U.S. District Court for the District of Columbia who has been asked to sign off on the government's decision to approve CVS Health Corp's acquisition of insurer Aetna Inc. said he may ask the companies to postpone the powerful integration pending his decision.  The federal judge, nominated to his post by former U.S. President George W. Bush, indicated he felt the two sides had treated him as a "rubber stamp" for the $69 billion deal recently closed by CVS.  The company has already begun the integration process.
Judge Leon further indicated he would issue an order asking the two sides to argue why he should not require CVS and Aetna to be held separate until he decides whether he will approve the consent agreement reached in October between the companies and the U.S. Justice Department.  He is "concerned" the Justice Department's filing included antitrust issues. The Department approved the merger on condition that the health insurer sell its Medicare Part D drug plan business to WellCare Health Plans Inc.
"I am concerned that your complaint raises anticompetitive concerns about one-tenth of 1% of this $69 billion deal," said the judge, adding that requiring CVS hold the Aetna assets separate for now "seems to me more than reasonable."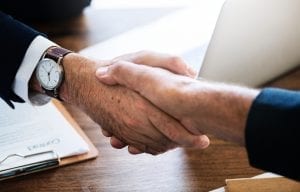 A CVS spokesperson responded, "CVS Health and Aetna are one company, and our focus is on transforming the consumer health experience."
Most deals struck between the government and companies to resolve antitrust concerns are approved by federal courts under the 1974 Tunney Act, which requires courts to ensure the agreement is in the public interest.  Rarely is there any pushback.  Companies usually do not wait for final court approval before closing.  Under the Tunney Act, judges can conclude that the remedy proposed does not address anti-competitive concerns outlined in the complaint, said Jim Tierney, a partner in Orrick's antitrust practice.
Following the hearing, the Justice Department filed papers arguing that Judge Leon had a limited role in the matter, with no authority to raise objections that the government hadn't.  It pointed out the judge already had signed a preliminary order that effectively allowed the companies to move forward on their merger.  Leon addressed this, saying he did have authority to ensure that the Justice Department hadn't settled the case so narrowly as to make a "mockery" of the judicial system by allowing the powerful move.
"Unusual is almost too light of a word," said Andrea Agathoklis Murino, a partner in and co-chair of Goodwin's antitrust and competition law practice. "I can't recall another instance of a judge doing this."
Judge Leon is not the only one who has expressed concerns, however.  George Slover, senior policy counsel for Consumers Union, an advocacy group, submitted the following statement in October following the proposed merger, ""The combination of CVS and Aetna creates an enormous market force that we haven't seen before…This type of consolidation in a market already dominated by a few, powerful players presents the very real possibility of reduced competition that harms consumer choice and quality."
Sources:
U.S. judge says may order halt to integration of CVS-Aetna
Here's what a judge can—and can't—do in ruling on the Justice Department's deal with CVS and Aetna
Federal Judge Voices Concerns About Justice Dept. Approval of CVS-Aetna Deal
CVS Health and Aetna $69 Billion Merger Is Approved With Conditions