A federal judge found the disbursal plan severely lacking in its practicality.
---
A federal judge has rejected a $215 million class action settlement between the University of Southern California and women who claim to have been sexually abused by one of its on-campus gynecologists.
The class action, writes Bloomberg Law, blasted USC for purportedly covering up and enabling Dr. George Tyndall's assault of hundreds of women. Observers have drawn parallels between the case and Michigan State's Nassar scandal, which led to the university paying out a half-billion dollars to 330 claimants.
Explaining his decision, Judge Stephen Wilson said that USC's settlement offer didn't provide appropriate detail on how it would implement a proposed multi-tiered system for claims. Wilson was further concerned that allowing a single administrator to determine and distribute pay-outs could lead to inequitable and baseless decisions.
Furthermore, Wilson noted that the same administrator was entrusted with handling appeals against their own rulings.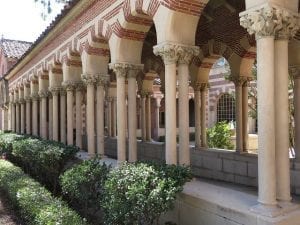 Bloomberg Law, offering a recap of the ruling, reports that Wilson suggested a three-judge panel as a more practical alternative.
Attorneys for the women say they're pleased with the settlement amount and believe they'll be able to quickly resolve all concerns with USC.
"This settlement gives every single woman who saw Tyndall a choice in how they want to participate and hold USC accountable, while also forcing the school to change to ensure this doesn't happen again," attorneys said last week.
"We are confident our renewed motion for preliminary approval will address the Court's concerns, lead to the approval of this agreement, and provide these survivors the relief and measure of closure they deserve."
The three-tiered claims system at issue provides differing amounts for Tyndall's former patients. Depending on what information they can provide the claims administrator or administrators, they'd receive payouts of $2,500, $20,000 or $250,000.
Wilson, adds Bloomberg Law, didn't think the tiers made much sense. He said the calculations provided didn't elaborate on what could occur in a "worst case scenario," if submitted claims, especially high-value ones, depleted and exceeded the total settlement fund.
The judge also rebuffed attempts to intervene and force the settlement through anyway.
Even if Wilson's concerns are quickly relieved, the University of Southern California's legal woes are far from over. Two new lawsuits were filed against USC on Monday, both accusing the school of facilitating sexual abuse, negligence, and gender violence at the hands of Dr. Tyndall.
Moreover, about 30 men, most of whom self-identity as gay or bisexual, are also suing USC for allegedly inappropriate medical practices and harassment carried out by Dr. Dennis A. Kelly, the only full-time men's sexual health doctor at the university's Student Health Center.
Kelley allegedly shamed, insulted and humiliated gay and bisexual patients, using "demeaning and derogatory" terms and subjecting them to medically unnecessary rectal examinations.
Sources
21 Gay and Bisexual Students Allege Sexual Misconduct in Lawsuit Against Former USC Health Physician
Former USC track star joins women alleging misconduct by gynecologist Dr. George Tyndall
New suits filed against former doctors, USC