A federal judge tossed out a lawsuit filed by actress Rose McGowan after she missed a filing deadline.
---
Actress Rose McGowan's lawsuit alleging racketeering charges against Harvey Weinstein was recently thrown out by a federal judge after she missed a December 3 filing deadline. The suit was originally filed in October 2019 against Weinstein, a former movie mogul, and two of his former lawyers and claimed they "conspired to smear McGowan's name and negatively impact her career in 2017 before the #MeToo movement McGowan was a key part of where women, particularly in the entertainment industry, made public accusations of sexual misconduct against men like Weinstein."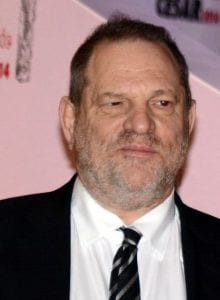 About a year ago, Judge Otis Wright dismissed "nine of the 11 claims in the suit, as some were past the two-year statute of limitations." Additionally, he ruled that the "working for them a pre-release copy of her book, which included the accusation against Weinstein, did not amount to racketeering." However, the judge did allow her to amend and refile the two remaining charges alleging fraud after McGowan argued the "actions alleged in the charges had a severely negative impact on her career and reputation." The deadline for those amended charges was November 2021.
Before the deadline, McGowan fired her attorneys, and the refiling deadline was pushed to December 3 so she could "act as her own attorney." Unfortunately for McGowan, she missed the deadline and Wright dismissed the lawsuit "with prejudice, which means the federal charges cannot be refiled."
For those who don't know, McGowan's original lawsuit included allegations of civil racketeering, fraud, invasion of privacy, computer hacking, illegal recording, conversion, and intentional infliction of emotional distress.
When commenting on the matter, Juda S. Engelmayer, a spokesman for Weinstein, said that "out of the public glare, with the proper time, legal work, evidence and facts, this is the way we believe these suits will ultimately all go. A chapter is put behind as Mr. Weinstein keeps going forward to demonstrate the truth."
This wasn't the only case going on in recent weeks regarding Weinstein. In fact, earlier this week a Los Angeles "judge rejected a motion from Weinstein's attorneys to dismiss a criminal indictment of Weinstein for 11 counts of sexual assault." In that case, Weinstein's lawyers argued "that an expert in 'rape trauma syndrome' was improperly used by prosecutors in grand jury testimony."
So far, Weinstein has pleaded not guilty "to four counts of rape and seven other sexual assault counts." He is currently awaiting trial, though a court date has not been scheduled. While he awaits his trial, the 69-year-old is serving "a 23-year prison sentence after convictions of rape and sexual assault in New York."
Sources:
Rose McGowan's Lawsuit Against Harvey Weinstein Dismissed After She Again Misses Deadlines
Most of Rose McGowan's Claims Against Weinstein and His Lawyers Dismissed by Judge