A federal judge refused to dismiss a lawsuit challenging the legality of separating migrant families caught trying to illegally cross the U.S.-Mexico border.
U.S. District Judge Dana Sabraw determined Wednesday that the suit, involving a 7-year old girl separated from her Congolese mother and a 14-year old boy from Brazil, could proceed on grounds of due process. POLITICO reports that both plaintiffs claim their constitutional right to a fair hearing was violated.
Sabraw said he would consider another case filed by the American Civil Liberties Union, which requested a nationwide injunction on the controversial practice. Any ruling Shaw makes could apply to all parents and children torn apart by immigration officials and border patrol agents.
The San Diego-based judge said the allegations "describe government conduct that arbitrarily tears at the sacred bond between parent and child."
"Such conduct, if true, as it is assumed to be on the present motion, is brutal, offensive, and fails to comport with traditional notions of fair play and decency," wrote Sabraw, a George W. Bush appointee.
The practice of separating migrant children from their parents is, as POLITICO notes, expressly condoned by some of the Trump administration's top officials. U.S. Attorney General Jeff Sessions considers it part of a broader "zero tolerance" approach to illegal immigration.
Since May, the Justice Department has aimed to file criminal charges against every adult who crosses the U.S.-Mexico border without authorization. To cope with increased strain on the United States' already-beleaguered immigration courts, Sessions has ordered more judges and prosecutors to the Southwest and frontier regions.
Sessions and Trump have tried to defend the administration's actions by maligning immigrant families, referring to parents as 'smugglers' and questioning the innocent of children.
The United Nations recently issued a condemnation of the practice, questioning how a country with strong child protection laws seemingly bends the rules for migrants.
"Separating families at the Border is the fault of bad legislation passed by the Democrats," wrote President Trump in a Tuesday tweet. "Border Security laws should be changed but the Dems can't get their act together! Started the wall."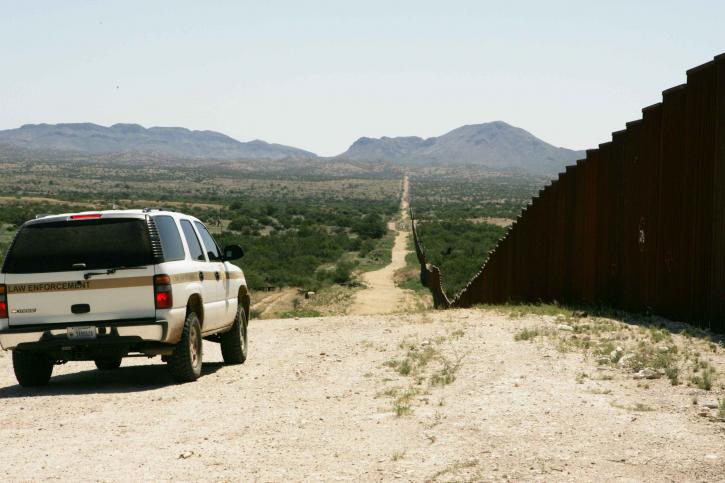 President Trump's harsh stance on illegal immigration has been a hallmark of his first term in office. Along with separating families at the border, the commander-in-chief also rescinded protections for the former beneficiaries of the Deferred Action for Childhood Arrivals program. One of Trump's primary goals—both as a candidate and chief executive—has been the construction of an improved barrier along the U.S.-Mexico border, often referred to simply as "the wall."
"We want to send a message to the world that if you want to come to America, make your application and wait your turn," said Sessions in a Tuesday interview with conservative radio host Hugh Hewitt.
"We believe every person that enters the country illegally like that should be prosecuted," Sessons said. "And you can't be giving immunity to people who bring children with them recklessly and improperly and illegally."
But, as Fox News reports, the policy punishes first-time offenders with no prior history of trying to enter the United States—as well as individuals and families seeking asylum.
The latter charge is being highlighted as particularly heinous by the American Civil Liberties Union and other advocacy organizations. July London, the directing attorney at Public Counsel, a pro bono law firm which represents asylum-seekers, told The New York Times that Sabraw's decision—even if largely procedural—represents a strong condemnation of the government.
"The judge clearly found that the allegations in the lawsuit, specifically that the government is trying to deter families from seeking asylum by separating parents from children, is egregious behavior," said London.
Sources
Judge lets lawsuit challenging family separation go forward
Lawsuit challenging US immigration policy on family separation may proceed, judge rules