The U.S. Consumer Product Safety Commission (CPSC) and Juratoys US Corp are recalling certain toy shaving kits that were made in violation of a federal phthalate ban.
---
Earlier this week, the U.S. Consumer Product Safety Commission, (CPSC) announced a recall for toy shaving kits imported by Juratoys US Corp. over concerns the toys were manufactured in "violation of a federal phthalate ban." The recall includes the Janod Children's Shaving Kits sold at Nordstrom, Crate and Barrel, and Barnes and Noble stores across the country, as well as Amazon.com, Maisonnette.com, Nordstrom.com, CrateandBarrel.com, and Bn.com, according to the CPSC.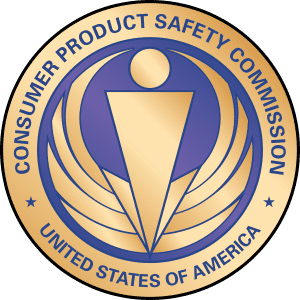 The recall notes the products were sold between July 2020 and July 2021 for $30. It's estimated that about 13,600 toy kits were sold. The CPSC stated:
"The brown trim of the shaving kit bags contains levels of a regulated phthalate that exceed the prohibition of specific phthalates. Banned phthalates are toxic if ingested by young children and can cause adverse health issues."
The batch numbers included in the recall are as follow:
10084/ J06548/ 052020
10024/ J06548/ 062020
10166/ J06548/ 072020
10279/ J06548/ 092020
10460/ J06548/ 112020
10551/ J06548/ 022021
Anyone who has the recalled kits should return it for a refund. If you have additional questions or concerns, contact Juratoys US at 855-665-9287.
Sources:
Toy shaving kits recalled because of 'violation of federal phthalate ban'
Juratoys Recalls Children's Shaving Toys Due to Violation of Federal Phthalate Ban