The lawsuit claims that Marion's police chief seized a journalist's personal cell phone after she said that she would have to inform The Marion Recorder's publisher of an ongoing raid.
---
A Kansas journalist has filed a lawsuit against the Marion Police Chief Gideon Cody, alleging that local law enforcement raided her workplace for political purposes and in violation of reporters' First Amendment rights.
According to The Associated Press, plaintiff Deb Gruver claims that Cody violated her constitutional rights when he seized her personal cell phone during a search that saw computers confiscated from the Marion County Record's main office.
Local law enforcement also searched the homes of the newspaper's publisher and a City Council member.
The Associated Press notes that, while Cody has not responded to requests for comment, the Marion Police Department has repeatedly defended its conduct on social media. Cody has said, for instance, that his department had probable cause to believe that the Marion County Recorder broke state law, and that he had to obtain warrants to execute searches on the newspaper's property and at its publisher's home.
However, publisher Eric Meyer says that Cody fallaciously claimed that Meyer's property was associated with computer crimes for the sole purpose of obtaining a warrant—and that Cody's main concern was upsetting Gruver's investigation into the chief's background with the Kansas City, Missouri, police department.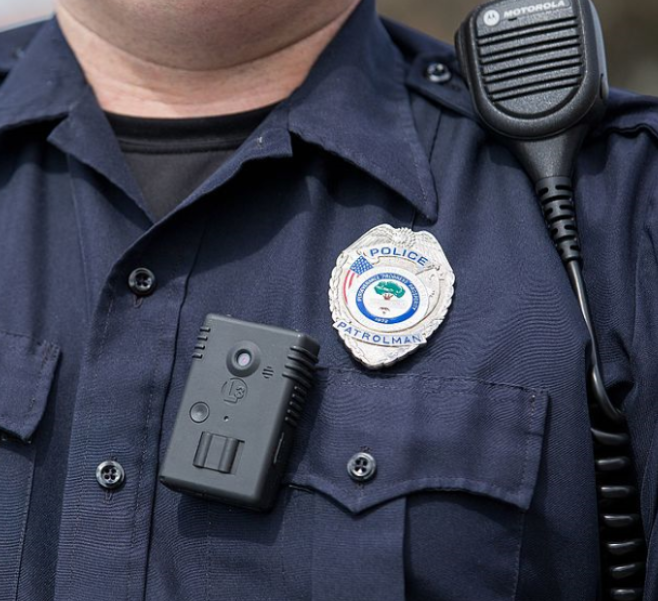 The Record, writes The Associated Press, has a reputation for aggressively covering local politics, as well as issues affecting the surrounding community.
Gruver, who has been a journalist for more than 30 years, said in a statement that, by filing a lawsuit, she is "standing up for journalists across the country."
"It is out constitutional right to do this job without fear of harassment or retribution, and our constitutional rights are always worth fighting for," Gruver said in a press statement.
The lawsuit alleges that, during the raid on the Recorder's office, Cody handed Gruver a copy of the warrant.
However, after Gruver said that she would need to inform the Recorder's publisher, Cody purportedly seized her personal cell phone, saying that it was to be taken as evidence.
"In seizing Ms. Gruver's personal cellular phone despite the seizure exceeding the scope of the unreasonable and unlawful search warrant, Chief Cody acted in unreasonable and unnecessarily violent fashion, causing injury to plaintiff's Gruver's rights and her person," the lawsuit claims.
After searching the Recorder's office, Cody moved on to search Meyer's home, which the publisher shared with his 98-year-old mother.
Footage of the raid shows that Meyer's mother, Joan, became very upset when officers began searching through her own belongings.
Meyer's mother passed away shortly afterward, with Meyer attributing her death to the stress caused by the investigation.
Authorities later ordered the Marion Police Department to return cell phones and computers taken from the Recorder's premises, with prosecutors finding that there was insufficient evidence to justify their seizure.
Sources
Kansas reporter files federal lawsuit against police chief who raided her newspaper's office
Lawsuit against police chief just the latest shoe to drop in Marion newspaper raid case