The lawsuit was filed after a University at Buffalo student died after being forced to perform vigorous physical exercise as part of an apparent fraternity hazing ritual.
---
A national fraternity, its former University at Buffalo chapter, and three fraternity brothers have agreed to pay an estimated $665,000 to the family of a student who died during an alleged hazing incident in 2019.
According to The Buffalo News, an order filed on August 15th in a Westchester County Supreme Court will end litigation surrounding the death of University at Buffalo freshman Sebastian Serafin-Bazan.
The lawsuit, filed on behalf of the late student's family, named defendants including the Nashville-based Sigma Pi fraternity and its former Epsilon-Omicron chapter in Buffalo, a landlord, and three fraternity members.
A separate wrongful death claim, brought by the student's mother, was also filed against New York State and the University at Buffalo.
That complaint has not been resolved and remains pending in a state Court of Claims.
The Buffalo News notes that Serafin-Bazan died in the Buffalo General Medical Center on April 17, 2019, five days after he was found unresponsive outside of a house on Custer Street, near a Sigma Pi location.
Local law enforcement have told The Buffalo News that, at the time of the incident, fraternity brothers had ordered freshmen "pledges" to perform exercises inside of a house. They were made to perform vigorous physical activity from the evening of April 11th until early the next day.
Serafin-Bazan, a pledge seeking membership in the fraternity, is believed to have complained of physical distress, after which he suffered a heart attack.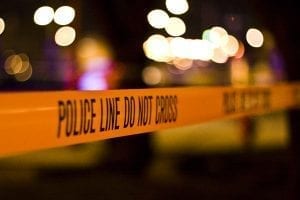 Court papers indicated that the freshman had also sustained blunt force injuries to his head, chest, back, and arms, as well as ulcers in or to his rectum.
After the incident, the University at Buffalo elected to suspend all "Greek life" organizations, including both fraternities and sororities.
Greek life organizations were allowed to resume activities about four months later, but Sigma Pi has since been stripped of its status and is no longer recognized as a fraternity.
The fraternity's national organization, based in Nashville, also revoked the Buffalo chapter's membership.
While University at Buffalo officials said that hazing constitutes a violation of the school's student code of conduct, the university never said whether any fraternity members were expelled or otherwise disciplined in the aftermath of Serafin-Bazan's death.
Sigma Pi, notes The Buffalo News, has recently resolved other hazing-related claims, including a 2018 case in which an Ohio University freshman died.
Sebastian Serafin-Bazan, adds the Buffalo News, was studying medical technology at the University at Buffalo. Originally from Peru, he came to the United States in 2008 and graduated from Port Chester High School in Westchester County in 2018.
Sources
Lawsuit over alleged hazing death at UB fraternity settled for $665,000
Student Dies After Possible Hazing Episode at SUNY Buffalo
University at Buffalo student dies after possible hazing incident
University at Buffalo suspends all fraternities and sororities after student critically injured by potential hazing