Republican Kari Lake, who lost Arizona's gubernatorial race by nearly 20,000 votes, has asked the state Supreme Court to hear her lawsuit seeking to overturn the results of the election.
---
Failed Arizona gubernatorial candidate Kari Lake has filed two appeals after losing an election-related lawsuit that sought to overturn the results of the 2022 race for governor.
According to FOX10, Lake has filed a single claim with an appeals court, reiterating her claim that widespread voter fraud and technical problems compromised the integrity of the 2022 general election.
Most of Lake's claims relate to purported misconduct in Maricopa County, the most populous in Arizona.
While Lake has yet to offer any substantive evidence of wrongdoing, she has insisted that Maricopa County election officials engineered adverse circumstances to affect persons voting in-person on Election Day.
The lawsuit specifically alleges that long waiting times, along with printer malfunctions, drove many prospective voters away from polling places.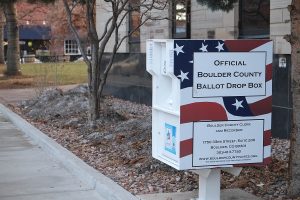 Since Republicans are more likely to vote in-person on Election Day than Democrats, Lake claims, any disruptions would have harmed conservative candidates.
Lake has also filed a motion to transfer her appeal to the Arizona Supreme Court, effectively cutting out the Appeals Court.
Tom Ryan, an elections attorney, told FOX10 that he believes that the Arizona Supreme Court will almost certainly dismiss Lake's lawsuit.
"Election contests are supposed to be done and completed within 10 days of the canvass," Ryan said. "They were given all the opportunity to have a trial. Judge [Peter] Thompson allowed in a lot of evidence most judges would not allow in, but he wanted to do it so he could show he gave due consideration and weighed the evidence."
As Lake continues her election contests, the winner of the race—Democrat Katie Hobbs—has been sworn in.
During her swearing-in ceremony, Gov. Hobbs vowed to work with Republicans to ensure a better future for Arizona residents of all political persuasions.
"Today marks a new chapter for Arizona," said Hobbs, who had earlier served as Arizona's Secretary of State. "As we look forward to a brighter future, I pledge that the needs of Arizonans—not partisan politics—will always come first. I will work with Republicans, Democrats, and Independents to tackle our state's biggest challenges—fully funding our public schools, securing our state's water future, ensuring reproductive freedom, making Arizona more affordable, and so much more."
Hobbs won the gubernatorial race by about 17,000 votes.
However, Lake still maintains that she is the rightful winner of the election. In a Monday post published to Twitter, Lake alleged that Democratic and Republican officials had worked in tandem to "[steal] the Arizona election."
Lake is not alone in challenging the results of what appear to a clear-cut and fairly conducted election. In other states, Republicans have filed lawsuits seeking to challenge the results of local and state elections.
Despite a jarring and apparent absence of evidence, conservatives have maintained that they only lost their races because of voter fraud.
Sources
2022 Election: Kari Lake files appeals in election lawsuit after Hobbs was sworn in as Arizona Governor
Kari Lake Files Petition to Transfer Election Lawsuit to Arizona Supreme Court