When parents buy toys for their children from the store, they expect them to be safe. They certainly don't expect a toy as simple as a rattle to ever be recalled. Well, it happened. A popular infant toy, the Kids II Oball Rattle, has been recalled by the United States Consumer Product Safety Commission due to a choking hazard.
The recalled Oball Rattles come in pink, blue, green, and orange, and have the "model number 81031 printed on the inner surface of one of the plastic discs and on the packaging." But why were they recalled? How dangerous can a rattle really be? Well, according to the Safety Commission, "the clear plastic disc on the outside of the ball can break, releasing small beads, posing a choking hazard to young children."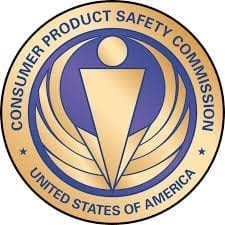 You see, these rattles have "28 finger holes and measure four inches in diameter. Embedded in the rattles are a clear plastic disc with all orange beads and two clear plastic discs with beads of varying colors on the perimeter." Unfortunately, there have been a number of reports where the plastic discs have broken, "releasing small beads, including two reports of beads found in children's mouths and three reports of gagging."
So far only rattles with the following date codes have been recalled. Consumers can find the date code "located on a small triangle on the inner surface of the rattle."
T0486

T1456

T2316

T2856

T3065
So where have these hazardous rattles been sold, and what should consumers do if they own one of them? Well, so far the toys have been sold to a wide variety of retail and online stores, including popular stores like Target, Walgreens, and Walmart. Online stores include Amazon.com, Babyhaven.com, Diapers.com, ToysRUs.com. However, the recall only applies to rattles sold from January 2016 through February 2017.
Consumers who own one of these rattles should keep them away from infants and small children and contact the store where it was purchased for a refund. Consumers can also contact the manufacturer directly for a refund by calling 877-243-7314 between 8 a.m. and 5 p.m. during the weekday or by visiting the website's recall page.
Sources:
Safety Recall: Kids II Oball Rattles Has Choking Hazard
These Baby Rattles Are Being Recalled for a Scary Reason
Join the Discussion