Being injured on the job is bad enough. Add to that the fact that your employer is fighting your worker's compensation claim and it's even worse. A good law firm can make a world of difference.
---
Work accidents can happen at any moment and to any employee. If you happen to be a victim of a terrible workplace accident and it has left you with a crippling injury, you have the right to demand compensation from your employer. A worker's compensation benefit should cover hospitalization expenses and pay for work days lost. Some companies willingly provide this to an injured employee, but some are stubborn and refuse to give what is due to their injured employee. This is where you'll need the help of a workers' compensation lawyer. But you can't just hire any lawyer. You have to choose a top workers comp lawyer in Atlanta to represent you and successfully claim your workers' compensation benefits. 
Some of the best lawyers are working for top law firms, so you have to find the right law firm first. But how can you choose the best law firm for your case when there are a lot of them in your area? Here are some ways you can narrow down the list:
Start with Referrals
If it's your first time facing a legal issue like a workers' compensation case, chances are you'll have to work with a lawyer who is practically a stranger to you. But you can smoothen this part of the process by asking for referrals from co-workers, friends, or family. After all, you'd be more comfortable with a lawyer who works for a law firm that is recommended by people you know personally.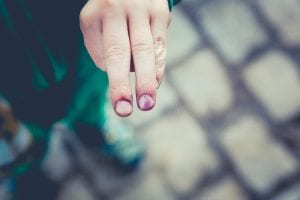 Check Out Peer Review Scores
Another way to assess if a law firm is well-recommended is through peer review sites. These websites conduct surveys among law firms and individual lawyers about their peers' performance in the industry. Some of the most trusted websites you can check for a law firm and individual attorney ratings are: 
Martindale-Hubbell – Martindale-Hubbell has been a trusted lawyer peer review and rating organization for about a century now. They use a rating scheme of CV-BV-AV-AV Preeminent, with A being the highest level and the V as an indicator of the rated lawyer's ethical conduct and professionalism.
AVVO.com – If you're looking for both peer reviews and client testimonials, avvo.com is a good place to start. This website has peers and previous clients rate lawyers on a scale of 0 to 10 on their profiles.
"Best Law Firms" List – Awards and recognitions are a good way to tell that a law firm is also trustworthy. You can check out an annually published list of "Best Law Firms in America." These awards are also based on peer reviews as part of its criteria. Law firms also proudly feature these types of awards on their website, so it's easier to spot.
Research Their Background Info
Once you have a list of well-reviewed law firms, you'll have to research their background information as well. Some of the things to include in your research are:
Who – Find out who the founders of the law firm are.
When – Also research about when the law firm was established. This will indicate how well it has been managed if it has been in the legal industry for many years.
What – Check out what specific specialty cases they handle and make sure that they handle worker's compensation cases.
Where – See where their offices are located and in which counties and cities they offer their legal services.
Make Sure They Have a Clean Slate
The good reputation and performance of a law firm should go hand in hand. You have to pick a law firm that is well recommended by others, has good reviews, high ratings, and is known to have a record of winning any case they handle. But what's also more important than the performance is the cleanliness of their record. You have to check if a law firm has any records of disciplinary action such as case negligence or fraud. A law firm that has lawyers that won multiple cases but has a disciplinary record should be avoided. 
Their Lawyers are Certified Specialists
The success of any law firm lies with the caliber of their lawyers. The law has an immensely vast scope, which is why you will notice that lawyers specialize in a specific area. As for your worker's compensation claim, you have to go for an attorney who is an expert in handling this type of case. A lawyer who specializes in workers' comp cases has to pass the requirements needed to become a certified specialist. The requirements include:
Accomplished required hours spent handling workers' comp cases every year for at least the past five years.
Accomplished hours of legal education on workers' compensation.
Passing the 6-hour bar exam on workers' compensation laws.
A lawyer who fulfills these requirements gets to become a certified workers' compensation specialist and will have the documents, certificates, and license to prove it.
Take Advantage of Free Consultations
When only a few law firms remain on your list after a thorough evaluation, you don't have to jump right in and pick one in an instant. You have to set appointments for free consultations first. You have to visit their office, speak with the lawyers, and get a first-hand feel of these law firms. This way, you can pour out all of your questions regarding how to claim workers' compensation insurance and size up each law firm on how they respond to your questions and how well they receive you. 
It's Your Call
Choosing the right law firm goes a long way in obtaining a higher chance of winning a worker's compensation case, but your fight doesn't stop there. You'll have to choose among the firm's roster of most recommended workers' compensation lawyers. Choosing one will mostly depend on how well you can connect and communicate. And remember, this lawyer will represent you, so it's best to choose the one you can trust.