Can a bar be held responsible for the actions of its intoxicated patrons? One lawsuit seems to think so. A lawsuit filed earlier this year accuses the Local Public House, a bar in Collin County, Texas, of negligence "for serving alcohol to a man who later killed his estranged wife and seven other people…at a home during a football watch party." The lawsuit itself was filed by one of the surviving victims and alleges the "gunman, Spencer Hight, went drinking at Local Public House in Plano twice the afternoon of the shooting."
According to the suit, Hight consumed a large quantity of alcohol before carrying out the fatal shooting. For example, "during his first visit at 2:39 p.m., he ordered two gin and tonics," according to a Texas Alcoholic Beverage Commission report. From there, he returned to his "apartment and drank more before returning to the bar four hours later, at 6:38 p.m., and ordered a Miller Lite." After consuming the first Miller Lite, he ordered another with a "shot of lemon vodka," according to a bartender at the establishment.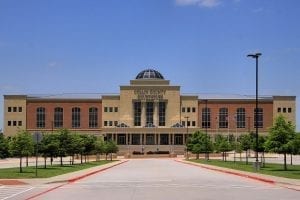 The same bartender later told investigators that she "saw Hight with a knife and allegedly texted a co-worker a message" that said, "Spencer has a big knife on the bar and is spinning it and just asked for his tab and said I have some dirty work to go do."
Another bartender said Hight "pulled out a pistol on the bar's patio" while walking to his car. A second bartender allegedly followed him to his car to "put the pistol away." On the way to the car, Hight "fell backward, so the bartender propped him up" and helped him return to the bar patio where the bartender "pointed out to Hight how drunk he was."
Scoffing, Hight allegedly said he "couldn't do the things I want to do tonight without being this intoxicated."
The chilling response unnerved the bartenders so much that one of them asked a supervisor if the police should be called. According to a police report, though, the supervisor said no.
From there, Hight left the establishment and allegedly "drunkenly drove to his estranged wife's home and killed Meredith Hight and seven of her friends during a football watch party." The sound of the gunshots alerted local law enforcement who fatally shot Hight upon arriving at the scene. Later, an autopsy was performed on Hight's body that "revealed his blood alcohol content at the time of his death was .33, four times the legal limit."
One of the victims, Carly Shockey, was 25 at the time of the shooting and was "shot in the face," according to police reports. Fortunately for her, she managed to survive, though is still recovering. She's seeking over $1 million in damages in the lawsuit which "accuses the bar and its bartenders of gross negligence for serving Hight alcohol." Some relatives of the victims even believe that "what happened is grounds for the bar's license to be revoked."
However, not everyone agrees the bar is responsible for Hight's actions. For example, Hunter Biederman, an attorney not involved in the case recently said that "while the bar may be guilty of serving Hight when he was already drunk, the civil lawsuit seems like a stretch." He added, "The reason is is that they need to prove that this serving of alcohol is the direct and proximate cause of the death at the house and I think that's going to be difficult for the plaintiff to do."
Sources:
Lawsuit: Bar Negligent for Serving Man Who Later Killed 8
Parents of Plano massacre victims sue, saying bar that served shooter is partly to blame
Join the Discussion