A group of preschool teachers are suing New York City over low pay.
---
A group of pre-K teachers in New York City is suing the city's Education Department over claims that a discriminatory salary gap exists that largely falls along racial lines. The teachers are represented by their union. According to the suit, "sharp pay disparities exist between directors who work in community-run programs, which contract with the education department to provide free and subsidized care for working families and those who run programs overseen directly by the education department."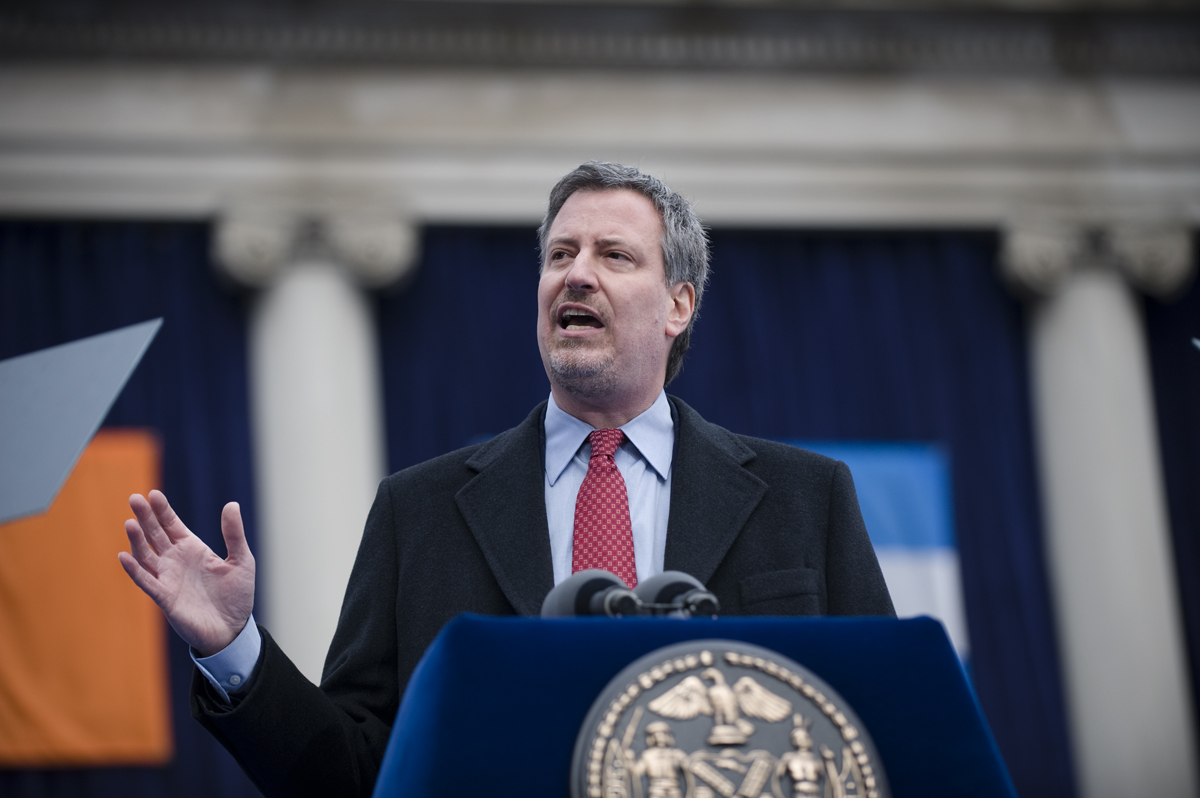 Additionally, the union notes the pay differences are particularly "striking because 92% of directors at community-run sites are women of color…Only 31% of those in city-run centers are Black or Latino." The suit, which was filed in Manhattan supreme court on Wednesday by the Council of School Supervisors and Administrators, further notes that "those in community-run sites — often referred to as CBOs, short for 'community-based organizations' — earn about $61,000 less than their counterparts in city-run programs."
When commenting on the suit, Mark Cannizzaro, president of the Council of School Supervisors and Administrators, said, "That, right there, is glaring at us as a stark equity issue…This is discrimination."
About 171 preschool directors are being represented by the union. The decision to file the lawsuit came about after negotiations over pay stalled. The negotiations happened between the union, the Day Care Council of New York, and the New York City Office of Labor Relations.
The Day Care Council represents providers. For years, it has "supported boosting directors' pay…but the city holds the purse strings for most programs, through contracts with centers." In an email, Gregory Brender, the director of public policy for the Day Care Council, said, "early childhood education providers are an underpaid and under-appreciated workforce." He added that "the council continues to seek fair and equitable compensation for community-based early childhood education directors."
The lawsuit is targeting one of Mayor Bill de Blasio's recent accomplishments, free childcare. It also comes a few years after pre-school teachers saw "significant raises after threatening to strike over similar pay disparities." As part of the suit, the plaintiffs argue the pay disparity violates New York state and city human rights laws. As a result, the union is seeking back pay, along "with all other benefits to which directors are entitled."
In response to the suit, Nick Paolucci, a spokesperson for New York City's law department, said the lawsuit is under review. He also called "directors critical partners and that the city has made historic investments in early childhood education."
Sources:
Low pay for some NYC preschool directors is 'discriminatory,' lawsuit claims
NYC principals union sues Education Dept. over pay disparities for preschool directors