The lawsuit alleges that Virginia's revised process for restoring voting rights to convicted felons could be corrupted by political bias.
---
A lawsuit alleges that Virginia Gov. Glenn Youngkin has adopted a problematic review process for the restoration of felons' voting rights.
According to FOX News, Youngkin's administration has recently begun moving away from the automatic restoration process employed by his predecessors.
The current process, writes FOX News, conditions felons' right to vote "on the exercise of unfettered official discretion and arbitrary decision-making," potentially in violation of voters' First Amendment rights.
The plaintiffs in the lawsuit allege that, under Youngkin's plan, officials could deny or approve felons' applications in accordance with perceived political belief and intent.
"Officials with absolute authority to selectively enfranchise U.S. citizens with felony convictions may grant or deny voting rights restoration applications for pretextual reasons or no reason, while secretly basing their decision on information — or informed speculation — on the applicant's political affiliations or views," claims the lawsuit, which was filed earlier this week in a Richmond-based federal court.
FOX News notes that, in Virginia, a felony conviction automatically results in the loss of many civil rights, including the right to vote, the right to serve on a jury, and the right to purchase and possess firearms.
The governor's office, however, retains the exclusive right to restore these rights, contingent upon a convicted felon's successful appeal.
The lawsuit, adds FOX, was filed by the Washington-based Fair Elections Center on behalf of plaintiff Gregory Williams.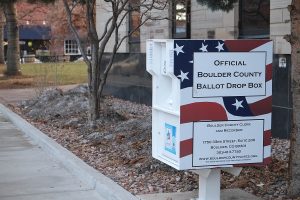 Williams, a convicted felon who has since applied for the restoration of his voting rights, is still waiting for the governor's office to adjudicate his petition.
Nolef Turns, a non-profit organization named as a co-plaintiff in the complaint, said that it will have to exhaust additional time, money, and resources in understanding how Gov. Youngkin's revised restoration process will affect convicted felons.
"It's another barrier put in place for those with past felony convictions, and there's no clear guidelines," Nolef Turns Executive Director Sheba Williams told 8News. "We don't know what the criteria is for the process now."
Both Williams and Nolef Turns are asking the court to compel the governor's office to replace with the current discretionary process with a system that "restores the right to vote based upon specific, neutral, objective, and uniform rules and/or criteria and within reasonable, definite time limits."
Macaulay Porter, a spokesperson for Gov. Youngkin, said that the state's current process is "constitutional and will be defended vigorously in court."
Gov. Youngkin says that, since taking office in January 2022, he has restored the rights of an estimated 3,496 Virginia residents.
The governor said that his office will continue restoring rights on "an ongoing basis."
Sources
Lawsuit challenges Virginia Gov. Youngkin's process of deciding which felons can get voting rights back
Youngkin sued over changes to Virginia's voting rights restoration process