The lawsuit alleges that several immigrants developed chronic medical conditions after being exposed to "near-constant" applications of a powerful disinfectant.
---
A recently filed lawsuit alleges that the GEO Group, among the largest for-profit prison companies in the United States, sickened undocumented immigrants by using hazardous cleaning chemicals in holding facilities.
According to National Public Radio, the lawsuit was filed by the Social Justice Legal Foundation on behalf of seven current and formerly detained individuals.
All of the inmates, writes N.P.R., were held at an immigration detention facility near Adelanto, California.
Attorneys say that the GEO Group used the cleaning chemical, HDQ Neutral, for at least 10 years.
However, during the coronavirus pandemic, GEO Group employees increased their use of the product.
Now, the Social Justice Legal Foundation alleges that the detainees' constant, months-long exposure to the chemical caused serious medical complications, including respiratory distress, throat and nasal irritation, skin irritation, rashes, and headaches.
Several of the detainees also said that they had found blood in their saliva.
Many of the plaintiffs allege that, since being exposed to HDQ Neutral, they have developed chronic and potentially incurable health conditions.
A spokesperson for the GEO Group said that the company denies any and all wrongdoing.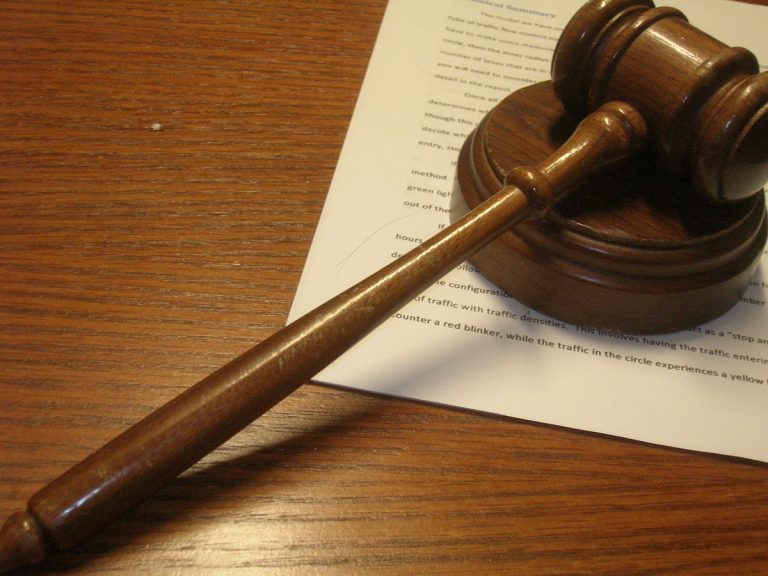 "In all our ICE Processing Centers, GEO uses cleaning products that are regulated by the EPA and are always used in accordance with the manufacturer's guidelines, as well as all applicable sanitation standards set by the federal government," GEO said.
The spokesperson went on to claim that the Social Justice Legal Foundation's claims are part of a "long-standing, politically motivated, and radical campaign to attack ICE's contractors, abolish ICE, and end federal immigration detention by proxy."
However, N.P.R. reports that the Environmental Protection Agency actually criticized GEO Group in in 2021, finding that it had used a "registered pesticide in a manner inconsistent with its labeling."
The agency's 2021 determination was in response to Adelanto detainees' complaints that they had developed illnesses after being exposed to HDQ Neutral.
In its lawsuit, the Social Justice Legal Foundation said that Adelanto contractors began using HDQ Neutral "to a startling degree" in February 2020.
The "chemical spraying was a near-constant and invasive presence at Adelanto. GEO staff sprayed HDQ Neutral every 15 to 30 minutes from vats strapped to their backs and from smaller spray bottles. GEO staff sprayed this chemical into the air and onto all surfaces, including food contact surfaces, telephones, rails, door handles, bathrooms, showers, and sinks," the lawsuit claims.
"GEO staff sprayed when people were eating, and the chemical mist would fall on their food. GEO staff sprayed at night, on or around the bunk beds and cells where people slept. And on at least one occasion, GEO staff sprayed individuals as a disciplinary measure," attorneys allege.
GEO, says the Social Justice Legal Foundation, ignored detainees' repeated complaints, "denying and misrepresenting the use and effects of the toxic chemical to people detained and regulators alike."
Attorneys for the detainees have asked for class action certification, as well as compensation for compensatory damages including paid medical expenses and legal fees.
Sources
GEO Group sickened ICE detainees with hazardous chemicals for months, a lawsuit says
ICE detainees were 'poisoned' by toxic cleaning chemicals, lawsuit alleges