The lawsuit claims that immigrants who refuse to work for wages between $1 and $4 per day are threatened with solitary detention.
---
A recently filed lawsuit alleges that immigrants held in one of Georgia's largest for-profit detention centers have been forced to perform labor against their will.
According to The Atlanta Journal-Constitution, the immigrant detainees claim that Stewart Detention Center coerces inmates into taking prison jobs, which pay between $1 and $4 per day.
The inmates claim that many are forced to accept these low-paying jobs because it is their only means to purchase food to supplement the center's regular diet.
Azadeh Shahshahani, attorney and legal director of Project South, said that private-prison corporations profit from exploited labor.
"Prison corporations that have for years enriched themselves by exploiting detained immigrant labor and profiting off of human pain must be held accountable," Shahshahani said in a statement.
Plaintiff Wilhen Hill Barrientos, an asylum-seeker from Guatemala, was detained at Stewart "intermittently" between July 2015 and June 2018.
In a declaration submitted to the court, Hill Barrientos said that Stewart staff never asked him if he wanted to work—instead, he was told that failing to perform labor would result in solitary confinement.
Hill Barrientos claims that he was put to work in the detention center's kitchen, where he regularly undertook 8- to 9-hour shifts.
These shifts, says the Journal-Constitution, exceed the guidelines of Immigration and Customs Enforcement's Voluntary Work Program.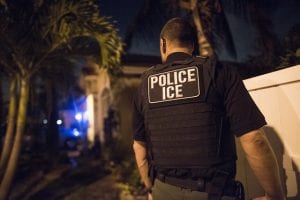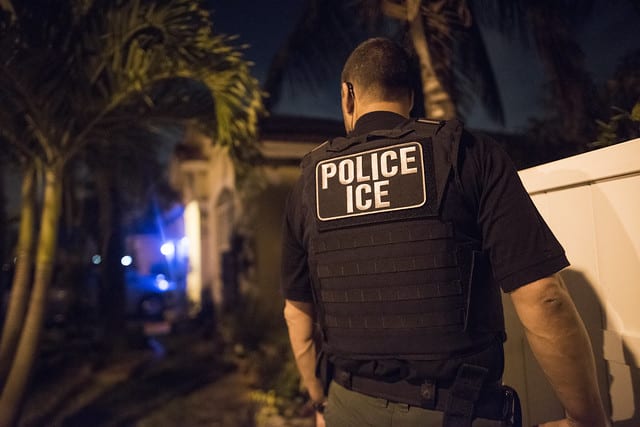 However, a spokesperson for CoreCivivc—the Nashville-based company that controls Stewart, as well as many other for-profit detention centers across the country—maintained that CoreCivic does not compel detainees to work.
"All work programs at our ICE detention facilities are completely voluntary and operated in full compliance with ICE standards…. Detainees are subject to no disciplinary action whatsoever if they choose not to participate in the work program. We set and deliver the same high standard of care — including three daily meals, access to health care and other everyday living needs — regardless of whether a detainee participates in a voluntary work program," a CoreCivic spokesperson said in a statement.
Nevertheless, the immigrant plaintiffs say that CoreCivic personnel threatened them with punishment to ensure they kept working.
Attorneys for the detainees say that Stewart Detention Center's "voluntary" work program is tantamount to slavery and in violation of the federal Trafficking Victims Protection Act.
The lawsuit claims that Stewart abrogated the guidelines of the Voluntary Work Program because the facility's administrators have an "utter dependence on detained workers."
According to the migrants' lawyers, CoreCivic's staffing plan shows an unusually small number of regularly employed janitors and maintenance workers—suggesting that the company at least implicitly relies on inmate labor to keep Stewart operational.
The Journal-Constitution notes that Stewart, with an estimated 1,093 detainees, holds more immigrants and asylum-seekers than any other for-profit immigration detention center in the country.
Sources
A Private Prison Company Just Lost a Major Battle Over $1-Per-Day Wages for Immigrant Workers
ICE detainees say they were forced into labor in Ga., file lawsuit