The A.C.L.U. of North Carolina is representing the inmate, who is asking a court to order the North Carolina Department of Public Safety to allow her access to hormones and so-called "gender-affirming surgery."
---
A federal judge will allow a transgender inmate to continue her lawsuit against North Carolina.
According to The Charlotte Observer, Anson Correctional Institution inmate Kanautica Zayre-Brown sued the North Carolina Department of Public Safety in April.
In her complaint, Zayre-Brown claims that the state's prison system failed to regularly dispense hormones and has repeatedly denied her requests for so-called "gender-affirming" surgery.
During a Tuesday hearing, U.S. District Judge Max Cogburn said that he may issue an order to reject North Carolina's request to dismiss the lawsuit, as he intends to hear arguments in the case.
However, Cogburn did not rule on the motion, nor did he approve the Zayre-Brown and the American Civil Liberties Union's motion for a preliminary injunction that would have allowed the transgender inmate to have surgery and receive prescription hormone medications.
The A.C.L.U. had earlier filed the complaint on behalf of Zayre-Brown, alleging that the North Carolina Department of Public Safety had ignored "its constitutional obligation" to provide necessary health care "simply because [Zayre-Brown] is a transgender woman."
"Mrs. Zayre-Brown has a serious medical condition that DPS's own health care providers have recognized requires treatment including gender-affirming surgery," A.C.L.U.-North Carolina staff attorney Jaclyn Maffetore said in a statement released when the lawsuit was first announced.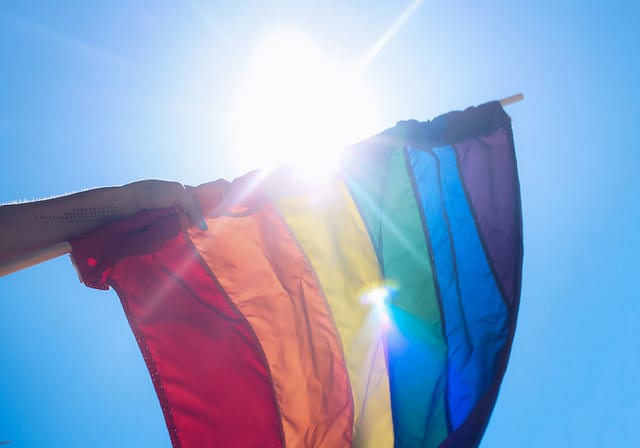 "[The Department of Public Safety's] denial of treatment is not only discriminatory—it is inhumane," Maffetore added. "By refusing to treat her gender dysphoria, D.P.S. subjects Mrs. Zayre-Brown to needless suffering and places her life at risk."
The Observer, in an earlier article, reported that Zayre-Brown is a 40-year-old inmate who began serving a 10-year prison sentence in 2017 "on a habitual felon conviction."
Zayre-Brown spent her first two years behind bars in Harnett Correctional Institution, an all-male prison, where she "was misgendered on a near-constant basis by both correctional and medical staff and other prisoners."
"Being a transgender woman in a male facility exacerbated Mrs. Zayre-Brown's gender dysphoria, caused her extreme mental and psychological distress, placed her at grave risk of physical … and sexual assault, and led to Mrs. Zayre-Brown being placed on suicide-watch," the lawsuit states.
Public backlashed and the threat of protracted litigation did eventually persuade North Carolina to transfer Zayre-Brown to Anson, which is a female prison.
However, the inmate and her attorneys say that the state has still withheld and refused Zayre-Brown's requests for treatment.
Cogburn, says the Observer, is expected to issue a more comprehensive decision on the state and the A.C.L.U.'s motions later.
Zayre-Brown could be provided limited relief by another recent court ruling: earlier this August, the Fourth Circuit Court of Appeals determined that gender dysphoria is a condition covered by the Americans with Disabilities Act.
Under the A.D.A., Zayre-Brown could be entitled to health care and gender-affirming surgery.
Sources
Transgender inmate accuses NC prisons of withholding surgery, gender-affirming treatment
NC trans woman's lawsuit against state prison likely to proceed, judge says