Voting rights advocates claim that a Louisiana law makes it unnecessarily difficult for felons who have been released from prison to cast ballots.
---
Voting rights organizations have filed a lawsuit against Louisiana Secretary of State Kyle Ardoin, alleging that state policy makes it difficult for convicted felons who have served their prison sentences to regain the right to vote.
According to The Advocate, the lawsuit was filed Monday in U.S. District         Court in Louisiana.
In their complaint, attorneys for the plaintiffs claim that election officials demand that some felons produce difficult-to-obtain records to cast a ballot.
The lawsuit, adds The Advocate, was filed by the Attorneys for the Campaign Legal Center and Bill Quigley, professor and law clinic director at Loyola University Law School.
Together, the Campaign Legal Center and Quigley are representing three separate organizations, including the Voice of the Experienced, the Power Coalition for Equity and Justice, and the League of Women Voters of Louisiana.
The three organizations have asked the district court to find that the Bayou State's "inequitable felony disenfranchisement scheme" violates federal elections law. They are seeking an injunction blocking Ardoin and the Secretary of State's office from demanding that felons provide so-called "proof-of-eligibility" documents to vote in elections.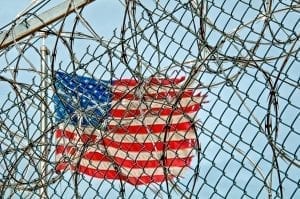 "Some people finished their sentences decades ago and are being told to see their parole officer and get paperwork," Voice of the Experienced Deputy Director Bruce Reilly said in a statement. "Others have only ever been on probation and should never have been suspended at all. Ultimately, it is a waste of everyone's resources to try and help one person after another navigate a redundant requirement."
Under Louisiana state law, felons temporarily lose their right to vote upon sentencing.
The Advocate notes that, until recently, Louisiana law only permitted ex-convicts to vote after they completed the terms of their parole or probation.
Since some felons may remain under court-ordered supervision for years, the state's longstanding policy permanently disenfranchised some convicted criminals.
However, a legislative act passed in 2019 allowed thousands of felons to resume voting within five years of being released from prison.
While the law originally stipulated that eligible felons procure documentation to substantiate their restored right to vote, a 2021 amendment to the act found the paperwork requirements "unnecessary and burdensome."
After the amendment took effect, ex-convicts were supposed to have their voting rights automatically restored, without the need to petition the state Department of Corrections for paperwork.
"Voting should be a simple, accessible process for all Louisianans, including those with prior felony convictions," League of Women Voters of Louisiana President M. Christian Green told The Advocate. "Our state's current process places an unnecessary burden on Louisiana voters and only hinders their ability to participate fully in our democracy."
Sources
Advocacy coalition challenges constitutionality of state's voting rights for ex-convicts
Louisiana lawsuit alleges paperwork voting hurdle for some former inmates
Louisiana voting advocates say voting paperwork 'unfair' hurdle for prisoners