UCLA attorneys claim that Mattel refused to honor its $49 million commitment to the hospital, halting its installments even after reporting hundreds of millions of dollars in profits.
---
UCLA has filed a multimillion-dollar lawsuit against toymaker Mattel, claiming that the company recently reneged on a promise to donate nearly $50 million to the university's children's hospital.
According to CBS News, Mattel has donated to the University of California, Los Angeles, and its children's hospital several times before. In fact, Mattel and the university formed a partnership in 1998, with Mattel providing an estimated $25 million in funding in exchange for having its name placed upon a key medical building.
A similar agreement was established again in 2017, with Mattel this time pledging $49 million to the children's hospital. The full amount was to be paid over a 12-year period, with the hospital "rebranding" to add Mattel's name to its own.
Since the finalization of the agreement, UCLA's children's hospital has been officially renamed the UCLA Mattel Children's Hospital. Aside from the drastic name change, UCLA also began integrating Mattel's logo into its own signage and insignia. Both changes, attorneys say, were entirely contingent on the company's fulfillment of its $50 million promise.
However, the university's lawsuit now alleges that Mattel, citing financial issues, walked back its promise and reneged on its pledge.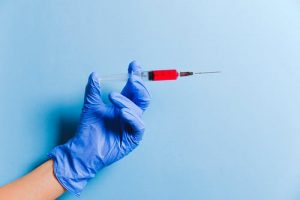 Although UCLA initially agreed to delay some of Mattel's scheduled payments, the complaint asserts that Mattel never resumed installments, even after its financial situation improved and it recorded a net income of about $900 million in 2021.
"Despite months of entreaties and alternative proposals, Mattel has refused to honor its promise, offering instead to make an in-kind contribution (e.g., Barbie dolls and Hot Wheels) and small (by Mattel's standards and in comparison to its 2017 contractual pledge) monetary donations rather than the contracted-for funds necessary to provide care and advanced medical research," the lawsuit alleges.
The lawsuit is seeking the full payment that Mattel promised, plus additional damages to be determined at trial.
"As a last resort, UCLA Health has taken legal action to compel Mattel, Inc. to honor its $49 million pledge under a 2017 contractual agreement," a UCLA Health spokesperson told CBS News. "Litigation is not the University's preferred path. UCLA Health made multiple good-faith attempts to resolve this matter through meaningful dialogue, and those efforts were unsuccessful."
Mattel, meanwhile, insists that UCLA changed aspects of its plan, forcing the company to walk back the agreement.
"Our agreement expressly allocates funds for the new tower and provides that funding cannot be allocated for any other purpose by either party alone," Mattel said in the statement. "UCLA Health has unilaterally abandoned its plans for the construction of its new hospital tower. As a result, the conditions for the pledge under the 2017 Agreement have not been met."
"Mattel has continued to enthusiastically support UMCH's ongoing activities including fundraising, toy, cash and in-kind donations, and community activations," Mattel added.
Sources
Mattel stiffed UCLA on $49-million children's hospital donation, lawsuit claims
Mattel walked back pledge to donate millions to UCLA children's hospital, lawsuit claims
UCLA files lawsuit against Mattel after the company walked back $49 million children's hospital donation