While York County officials say that the plaintiff was brandishing a shotgun, body-camera footage suggests that deputies never realized the man had a weapon inside his vehicle until after they'd already opened fire.
---
A South Carolina man has filed a lawsuit against York Country law enforcement, claiming that officers opened fire on him while he was sitting in his pickup truck and talking to his mother on the phone.
According to CNN, plaintiff Trevor Mullinax and his mother, Tammy Beason, claim that deputies immediately drew their weapons and employed deadly force, making no effort to de-escalate the situation.
"Sheriff's deputies were grossly negligent, willful, wanton, careless, and reckless in their use of deadly force towards Plaintiff Mullinax and Plaintiff Beason, the same causing irreparable and permanent physical, mental, and emotional injury to Plaintiffs."
Mullinax, notes CNN, was later arrested and charged with pointing and presenting a weapon.
However, attorneys for Mullinax and his mother say that their client was "lawfully in possession of a hunting shotgun," secured inside of his vehicle, and "at no point prior to, during, or after Sheriff's deputies began shooting did Plaintiff Mullinax raise, point, or otherwise move with a weapon in such a fashion as would authorized [sic] Sheriff's deputies to use deadly force."
CNN reports that body-camera footage indicates that deputies did not observe a firearm when they encountered Mullinax.
Instead, deputies only verbally referenced the weapon after shooting at and arresting Mullinax.
In one segment, for instance, an officer can be heard announcing that he "found" a weapon inside of the pickup.
The video, writes CNN, shows Beason standing beside the truck, speaking to her son through the driver's-side window.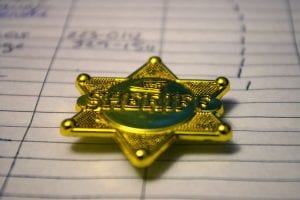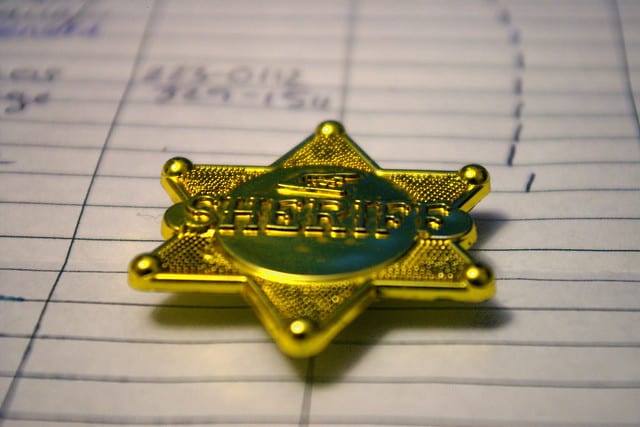 Attorneys for the family claim that Mullinax was in the midst of a serious mental health crisis, and that deputies had only been called to perform a wellness check.
A friend of Mullinax, says CNN, called 9-1-1 to report that Mullinax was contemplating suicide.
"We're just trying to get our buddy some help," the friend told dispatchers, adding that Mullinax was afraid that he was wanted in connection with a burglary.
The caller explained that Mullinax had "locked himself in his truck with a knife," and that he was telling 9-1-1 about the weapon because he did not "want him to hop out and get shot—I don't know if that's his plan."
But when officers arrived on-site, they quickly adopted an aggressive stance and seemed to consider Mullinax a potential threat rather than a vulnerable citizen in need of assistance.
Justin Bamberg, an attorney for Mullinax, said during a press conference on Tuesday that his client was struck by several bullets, including one that hit him in the back of his head.
"Almost 50 shots fired at somebody who was in need of help," Bamberg told reporters. "A citizen who was in need of help."
Mullinax has since acknowledged that the initial encounter with law enforcement was triggered by his mental state.
His mother, however, stresses that police should have tried to de-escalate or otherwise control the situation.
Instead, they immediately resorted to violence, putting the lives of both Mullinax and Beason at risk.
"I can tell you that it's hard to believe in the police when they destroyed everything I believe in that day," Beason said. "It's taken me a very long time to recover from that. I'm still recovering."
The York County Sheriff's Department insists that its officers acted lawfully, and that they believe that Mullinax had intentionally provoke officers while attempting to commit "suicide-by-cop."
"Four deputies approached an individual wanted for a violent felony who was armed with a knife and experiencing mental distress. As those deputies approached, this individual pulled a shotgun. Fearing for their safety, these deputies discharged their weapons at the individual," law enforcement said in a statement.
Mullinax and his mother are seeking unspecified damages for their physical injuries and other damages.
Sources
Man shot 9 times by South Carolina deputies files lawsuit alleging 'reckless' use of deadly force during wellness check
S.C. deputies fired roughly 50 shots at suicidal man, lawsuit says