The lawsuit alleges that Musk contributed to persistent rumors that a 22-year-old man was involved in an extremist street fight in Portland, Oregon, despite having been in California the time.
---
A man falsely accused of being involved in a brawl between the Proud Boys and another right-wing extremist organization has filed a lawsuit against Elon Musk, claiming the Tesla founder and Twitter owner defamed him.
According to NBC News, the lawsuit suggests that Musk has engaged in a longstanding pattern of "reckless" false statements.
After Musk spread false and misleading rumors that plaintiff Ben Brody was involved with the Rose City Nationalists, attorneys says that the 22-year-old was subjected to intense harassment as well as death threats.
Now, Brody is seeking a trial by jury and an estimated $1 million in damages.
NBC News notes that the fight at the center of Musk's allegations occurred in Portland, Oregon, on June 24. Video of the incident went viral within a day.
Brody was then mistakenly identified as a member of the Rose City Nationalists, a group associated with the Northwest Nationalist Network. Both organizations had collaborated to disrupt Pride events throughout the region.
The 22-year-old plaintiff was only made aware of the allegations after Musk fielded a Twitter question about whether the persons involved in in the fight had been identified.
While Brody's name was brought up, some users said that Brody was not involved—including one who replied to Musk, saying that "this is defamation."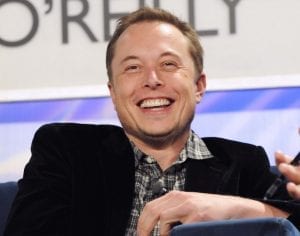 Later, near the end of the month, Musk replied to another user post falsely identifying Brody with a comment saying that people should "always remove their masks."
"Musk's personal endorsement of the false accusation against Ben Brody reverberated across the internet, transforming the accusation from anonymous rumor to gospel truth for many individuals, and causing others to use Musk's endorsement to justify their desire to harass Ben Brody and his family," the lawsuit alleges.
Brody soon released a video denouncing the posts, providing evidence that he was in California at the time of the fight.
Nevertheless, rumors about Brody continued to circulate, with some social media users going so far as to say that he was an F.B.I. agent or Antifa member placed within the Rose City Nationalists as part of a "false flag" operation.
"Two weeks after Musk's statements, it was apparent to Ben that his reputation had been catastrophically damaged and that a huge number of people believed that he was either a neo-Nazi or a provocateur involved in a deceptive 'psyop' to commit political terrorism," the lawsuit.
Brody maintains that Musk never retracted or deleted his statements.
Even after Brody's attorneys brought them to Musk's attention, the controversial billionaire never apologized or, for that matter, simply expressed sympathy for the man's plight.
NBC News notes that Brody's attorney, Mark Bankston, successfully sued conspiracy theorist Alex Jones on behalf of the parents of Sandy Hook shooting victims.
"Ben's lawsuit discusses the aftermath of this incident, but in short, Ben and his family were doxed and suffered an enormous wave of harassment and threats from belligerent strangers," Bankston wrote on Twitter, now known as X. "Being defamed by someone as famous as Musk was an utterly terrifying experience, and it has left Ben stunned, disoriented, and worried about the consequences on his future."
Sources
Elon Musk facing defamation lawsuit in Texas over posts that falsely identified man in protest
Elon Musk sued for libel by man falsely identified in neo-Nazi brawl