Recently, our friends at Lex Machina made me aware of a legal analytics survey conducted by ALM and LexisNexis® Legal & Professional that revealed the value of this powerful tool for success in the practice of law. What follows is the announcement of the results, revealed on January 31, 2018.
"A new survey on the use of legal analytics among AmLaw 200 law firms [ranked by number of attorneys, profits per partner, and overall revenue] reveals that 90% of users feel it adds value to their practice, with 29% calling it 'invaluable.' The survey, conducted by ALM and LexisNexis® Legal & Professional, also revealed that clients are the primary driver of legal analytics adoption, and that most firms that use analytics intend to increase their usage of it in the years to come.
'We've seen tremendous growth in the use of analytics among law firms and corporate legal departments since it was introduced four years ago, but now it has become an indispensable, 'must-have' technology for a growing number of attorneys and firms,' said Josh Becker, CEO of Lex Machina. 'The new ALM-LexisNexis survey illustrates just how deep of an impact the technology is having on the business and practice of law among AmLaw 200 firms, including how they use the technology, the value it brings to their practices and opportunities for future growth.'
When asked about how legal analytics drives added value for critical litigation tasks,100% of analytics users said that the technology is valuable for demonstrating expertise or competitive advantage to clients. Respondents also said the technology is valuable for determining legal strategies for particular courts or judges (98%), predicting likely outcomes of legal strategies or arguments (96%), and performing case assessments (94%).
Of the firms that claim legal analytics technologies are important to their practice, cost savings was most cited (84%), followed by pricing projects (79%), winning cases (71%) and attracting new business (71%). Not surprisingly, respondents said increased use of analytics tools would be driven by similar criteria: cost savings (92%), pricing projects (90%), winning cases (88%) and attracting new client business (82%).
Among Am Law 200 firms, client demand was the most-cited motivational factor for law firm use of legal analytic technology, followed by the data required, and the type or size of cases. However, many firms decide whether to use the technology on a case-by-case basis:
48% use legal analytics for certain kinds of cases only
26% use legal analytics for all litigation cases
22% use legal analytics for certain clients only
The survey also explored the reasons why some law firms are still not using legal analytics. Nearly one-third of respondents said it is because the partners don't see its value (32%). Another 27% said that no one in their firm is trained to use legal analytics, with an additional 7% citing complexity of use. Cost was also cited by 22% of respondents.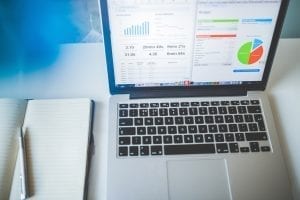 For more information about the results of the survey, download the LexisNexis white paper and infographic.
'LexisNexis believes so strongly in the future of legal analytics, not because of the advanced technologies that power these tools but because of the questions that lawyers can now answer,' said Jeff Pfeifer, vice president of product management at LexisNexis. 'We imagine the practice of law enhanced by data and analytics. What if an attorney could know how a judge is likely to rule on a motion or how often summary judgement is granted in a patent case? This survey confirms that more and more, the data-driven lawyer is answering these and many other critical questions.'
Survey Methodology
ALM conducted research on behalf of LexisNexis to better understand how lawyers and their firms use legal analytics in their litigation practices. For purposes of the survey, legal analytics is defined as 'tools and/or capabilities powered by artificial intelligence technology capable of sorting through huge amounts of data to find trends associated with specific courts, judges, expert witnesses, etc.'
ALM surveyed litigators, trial attorneys and librarians at Am Law 200 firms between October 18 and November 6, 2017. A total of 321 respondents participated in the survey, although not every participant answered every question. All responses were aggregated and are not traceable to any firm or respondent.
The survey was administered as a research study by ALM Legal Intelligence. An initial question asked respondents whether they or their firm used legal analytics. Those who answered 'yes' were asked seven additional questions. Those who answered 'no' were asked three follow-up questions, and those who answered 'don't know' were asked two follow-up questions.
About LexisNexis Legal & Professional
LexisNexis Legal & Professional is a leading global provider of legal, regulatory and business information and analytics that help customers increase productivity, improve decision-making and outcomes, and advance the rule of law around the world. As a digital pioneer, the company was the first to bring legal and business information online with its Lexis® and Nexis® services. LexisNexis Legal & Professional, which serves customers in more than 130 countries with 10,000 employees worldwide, is part of RELX Group, a global provider of information and analytics for professional and business customers across industries."
Join the Discussion