Important new product feature allows users to quickly and accurately analyze the effects of the pandemic on case filings and court behavior in the federal district court system.
---
LexMachina, a LexisNexis company, announced a significant new addition to its product: The ​COVID-19 Impact Analyzer App​ (the "COVID App"). The COVID App provides data and analytics to understand the impact that COVID-19 has had and continues to have on federal district court litigation. In addition, a version of the COVID App will be made widely available to the public, in keeping with Lex Machina's public interest origins. By launching the COVID App, Lex Machina allows individuals and organizations to analyze data from new cases filed in the federal district court since February of 2020.
The COVID App provides data and analytics regarding:
New total case filings
New case filings by practice area
Findings (i.e., court-enforceable determinations)
Complaints that mention COVID-19 or related terms
The data and analytics presented by the COVID App offer valuable insights into case filing trends, as well as the behavior of the federal courts during the pandemic. For data and analytics on:
Whether new case filings dropped off during the early part of the coronavirus shutdown of all public non-essential activities, see the data on filings.
How active courts have been in making decisions in ongoing cases, see the data on findings.
How many cases were potentially filed as a result of the COVID-19 pandemic, see the data on complaints.
To provide the highest quality of Legal Analytics in the market, Lex Machina used a combination of machine learning and attorney review to develop the COVID App. With the release of the COVID App, members of the general public can join subscribers in using Lex Machina's proprietary analytics to discover valuable insights into the effect of COVID-19 on the federal district court system.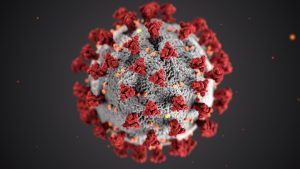 "There are many aspects of our new COVID-19 Impact Analyzer App that break new ground, but there are two that I want to emphasize," said Karl Harris, Lex Machina's CEO. "First, we are making our COVID App available to the wider public, because it's important for us to stay true to our public interest roots in a time of such global uncertainty. Second, this is the only Legal Analytics product out there that is efficiently and accurately analyzing what the pandemic is doing to the federal court system. With our COVID App, people no longer have to speculate what the effect of COVID-19 has been on the legal profession—now, we provide you with the data so you can know."
"COVID-19 has shown us how quickly everything can change. Data-driven insights play a critical role in staying up to date on changes in the legal world, and this publicly available application is uniquely able to help legal professionals," said Sean Fitzpatrick, CEO of LexisNexis North America.
The ​COVID App allows users to explore weekly snapshots starting the week of February 24, 2020. The app provides a list of weeks that allows the user to browse data and analytics to see trends as they unfold. The content includes bar charts with total counts for filings, findings, and new complaints, and shows +/- percentages for filings and findings. "​The goal of Lex Machina's COVID-19 Impact Analyzer app is to make it easy to follow what's actually happening in the courts using real data," explained Wade Malone, Product Manager at Lex Machina.
Among the revealing insights that may be gleaned from the​ ​COVID App are these examples:
Case filings for insurance, employment, and securities cases consistently increased during weeks in March, April and May 2020 compared to 2019.
Findings at trial were down during weeks of March, April, and May compared to 2019.
Complaints filed in Lex Machina practice areas that mentioned COVID-related keyword increased rapidly during March and April, and reached a steady rate of between 142-149 complaints per week throughout May.
About Lex Machina
Lex Machina's award-winning Legal Analytics® platform fundamentally changes how companies and law firms compete in the business and practice of law. The company provides strategic insights on judges, lawyers, law firms, parties, and other critical information across 16 federal practice areas and nine state courts, with more practice areas and courts planned in 2020. This allows law firms and companies to predict the behaviors and outcomes that different legal strategies will produce, enabling them to win cases and close business.
Legal Analytics was named "Best Decision Management Solution" from AI Breakthrough in 2019. The company was named a "Legal A.I. Leader" by The National Law Journal in 2018 and was a finalist in the 2019 LegalWeek Product Innovation awards. Based in Silicon Valley, Lex Machina is part of LexisNexis, a leading global provider of legal, regulatory and business information and analytics. For more information, please visit​ ​www.lexmachina.com.
About LexisNexis Legal & Professional
LexisNexis Legal & Professional is a leading global provider of legal, regulatory and business information and analytics that help customers increase productivity, improve decision-making and outcomes, and advance the rule of law around the world. As a digital pioneer, the company was the first to bring legal and business information online with its Lexis® and Nexis® services. LexisNexis Legal & Professional, which serves customers in more than 150 countries with 10,600 employees worldwide, is part of RELX, a global provider of information-based analytics and decision tools for professional and business customers.