A Louisiana restaurant recently admitted to discriminating against an applicant due to her pregnancy and agreed to pay $30,000 to settle a lawsuit filed over the matter.
---
As part of a federal court settlement with the Equal Employment Opportunity Commission, a Louisiana restaurant admitted to violating federal law when it fired and then refused to rehire a worker because she was pregnant. The pregnancy discrimination action between Bourne's House, LLC, doing business as Bourne's House Restaurant in Franklinton, Louisiana, and the EEOC was settled by a consent decree granted by a U.S. district court judge on May 26, 2022.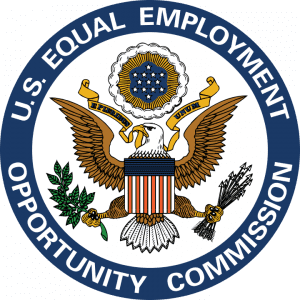 According to reports from Bourne's House, the recently recruited employee was fired in April 2019 after a manager at the company's Franklinton, Louisiana, location sent her a social media message saying, "I'm not going to be able to hire you… I had no idea you were having a child." The employee later reapplied for work, but Bourne's House marked her application as 'pregnant' and did not rehire her. 
This behavior is in violation of Title VII of the Civil Rights Act of 1964, which forbids discrimination based on pregnancy. After failing to achieve a pre-litigation settlement through its conciliation procedure, the EEOC filed suit in the United States District Court for the Eastern District of Louisiana. As a result, Bourne's House, LLC will not only have to pay the former employee $30,000 in damages under the five-year consent decree, but it must also undergo training, change rules, give regular reports to the EEOC, and post a notice affirming its Title VII obligations. 
When commenting on the matter, Rudy Sustaita, regional attorney for the EEOC's Houston District Office said:
"This is a significant outcome — the employer admitted that it violated the law to resolve the suit…The decree provides relief for the former employee and will help ensure that no employees will be subject to discrimination because they are pregnant. The court's decree sends a clear message that pregnant workers are entitled to the same opportunities as all other workers."
Peter Theis, a trial attorney in the EEOC's New Orleans Field Office also chimed in and said:
"Employers, whether a local restaurant or large corporation, cannot take away a person's opportunity to earn a living because she is pregnant…A pregnant employee has an obvious need to earn a living not only for herself but also for her expected baby."
The EEOC's New Orleans Field Office is part of the agency's Houston District Office, which oversees Louisiana and parts of Texas. The EEOC is a federal agency that promotes equal opportunity in the workplace by enforcing federal anti-discrimination statutes.
Sources:
Restaurant Admits to Pregnancy Discrimination and Pays $30,000 to Resolve EEOC Lawsuit
Louisiana Restaurant to Pay $30,000 to End Pregnancy Bias Suit