Southeast Louisiana War Veterans Home in Louisiana was recently hit with two wrongful death lawsuits over COVID deaths at the nursing home.
---
It was too late for roommates Berlin Hebert Jr. and Ras Deakles when the new coronavirus swept through the Southeast Louisiana War Veterans Home in Reserve, Louisiana. They were both infected with the virus and died one day apart in April 2020, and now their families are suing.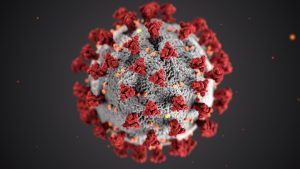 What happened? Well, when the Deakles family brought Ras' granddaughter to the nursing home for a visit, they were turned away and told the facility was on lockdown, according to the Deakles family. 
Unfortunately, they were lulled into a false feeling of security when they spoke with Ras on the phone and saw images of him mixing with other residents on the home's website.
"We just had no idea that it was that bad in there," Ras' widow, Sue Deakles, said.
Hebert claimed he contacted the house frequently because he was worried about his father. "I asked the nurse, 'Is there any reason for me to be concerned that my father's been exposed?' And day after day, I was told no, he's safe," Hebert added.
However, the virus proved deadly inside the Southeast War Veterans Home, as well as throughout the rest of Louisiana's nursing homes. In fact, nursing home deaths accounted for more than 40% of COVID deaths in 2020.
The virus claimed at least 28 lives in the Southeast Veteran's 144-bed facility in the first two months, according to state records. Donald Hodge Jr., the Baton Rouge attorney representing both families, said the total number of people lost to COVID at the facility is nearing 50.
Hebert, a tattooed motorcycle enthusiast who lost a leg in Vietnam, was a loner "who rarely left his room," according to his family.
Deakles, on the other hand, was an outgoing and sincerely devout Army guy who attended bingo and other home events on a regular basis.
The two became good friends and were among the first people to die from COVID in a nursing home facility in the state. Their families have now filed two medical malpractice claims relating to COVID deaths in the state's nursing homes. 
When commenting on the matter, Sue Deakles said, "The medical review board found a breach in standard of care. And they also found gross negligence."
In Hebert's case, a review panel determined straight negligence, which is a little less severe judgment but nonetheless uncommon given the obstacles to filing a medical malpractice suit in the state. For example, "a medical board of three doctors must first determine negligence, something that happens in only about seven percent of claims." The Hebert and Deakles lawsuits were filed this week, defying the odds. 
In response to the medical panel's finding, Herbert said, "I felt vindicated. I wanted to cry."
Valerie Deakles Willman, Ras' daughter, also chimed in and said, "We want somebody to be held liable for what they did. Because we don't want it to happen to anybody else."
Sources:
Veterans' families claim medical malpractice for COVID deaths at nursing homes
Dozens of veterans died in Reserve home's COVID outbreak. Here's why two families are suing.