Michigan man left in a field dies of head trauma.
---
Jamel Bentley and Jennifer Kadow testified against Nicholas Riddle, 40, in the second-degree murder and unarmed robbery jury trial for the 2017 beating death of Jack Kitchen, 55, outside of his residence in a Macomb County, Michigan, mobile home park.  Kitchen was discovered in a field on October 5, 2017, a day after he was reportedly beaten, and passed away twenty days later from blunt force trauma to his head, according to a coroner's report.  Riddle's murder trial began this month.
Court records indicate, in their testimony, Bentley and Kadow said "during a nighttime drinking gathering Oct. 4, 2017, they escorted Kitchen from a residence at Camelot Villa park at Hall and Garfield roads on request of the homeowner because a drunken Kitchen was inappropriately touching the male homeowner.  Kitchen was slurring his words and unsteady on his feet."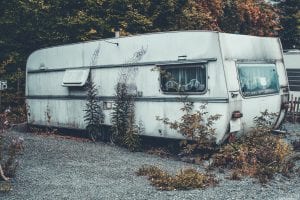 Bentley, in separate testimony, said "they were not looking at Kitchen or Riddle when they heard a thud and found Kitchen knocked out on the ground."  He testified, "He was knocked out.  He was unconscious."  Riddle later admitted to punching Kitchen after the man grabbed his crotch area.
Prosecutor Jeffrey Hall told the jury, "Apparently he didn't like it.  He's punching, he's kicking.  He's punching and kicking this man whose passed out."
After that, according to Kadow, Bentley and Riddle carried Kitchen across the street and set him on a lawn.  Kadow then suggested that they move the unconscious man so children who lived in a unit nearby wouldn't see him.  So, the men threw him over a fence and into the field.  Then, Riddle jumped the fence, according to witnesses, and punched and kicked Kitchen in the head.
"It was getting to be too much, so I jumped over the fence to push him off," Bentley said.
The men testified they returned to the home and continued drinking, returning to Kitchen three times.  One of the times Riddle returned with Kitchen's wallet and knife.  When he returned one time, Riddle was breathing heavy, and Kadow said Riddle behaved "like somebody who had just been in a fight" while Bentley said Riddle was "hyped up."
The men said they checked on Kitchen later in the night and he was snoring, but because it was dark, they couldn't get a good look at him.  They couldn't determine the extent of his injuries.
There were slight variances in the testimonies given throughout the hearing.  For example, Riddle denied the men were "swinging Kitchen" to throw him go over the fence and said they "placed" him there instead.  All who were there that night said that Kitchen had been removed from the home on prior occasions because of similar incidents and was left outside, where he would eventually gain consciousness and find his way home.
Bentley was originally charged with second-degree murder and unarmed robbery but took a plea deal, agreeing to testify in order to receive a lesser sentence.  His charge was reduced to "assault with intent to do great bodily harm," which carries up to a ten-year sentence.  He could have served life for second-degree murder.
Sources:
Witnesses: Suspect punched, kicked man left in Macomb Township field who died
Co-defendant says cohort punched, kicked man who later died in Macomb Township