A Pittsburg woman is suing Mad Mex restaurant over claims she was wrongfully terminated.
---
Mad Mex, a restaurant, is at the center of a new lawsuit filed by a Pittsburg woman over allegations that she was terminated from her job for "requesting time off for medical treatment and court appearances after a domestic violence attack." In addition to Mad Mex, its parent company, Big Burrito Restaurant Group, is named as a defendant in the suit.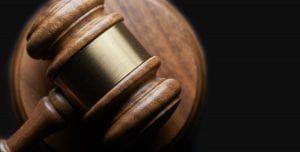 The plaintiff worked as a manager at the Mad Mex Waterworks mall location. According to her, when she requested time off to receive treatment for a concussion "and to appear in court for a protection-from-abuse order against her husband," she was met with roadblocks. In the end, she was not only asked to resign, but she was eventually fired. Prior to her termination, she had worked for the restaurant since January 2019. 
According to the suit, the plaintiff's husband attacked her in November 2019. Her husband was arrested and the plaintiff claims in her suit that she "kept her manager apprised of the situation, as she was scheduled to work that night." The suit further alleges that when the plaintiff "texted her manager, Beth Schmidt, about the attack, Schmidt responded, 'Sorry…I'm dealing with a bunch of (expletive) here.'" When the plaintiff notified her manager that "paramedics suggested she go to a hospital for concussion treatment, she was told to go to the hospital and then go to work," according to the suit. The plaintiff chose to skip going to the hospital to get checked out, however. Why? Well, she was worried that if she did, she would miss her shift and be terminated. 
A week later, the plaintiff sought a meeting with Schmidt and the restaurant's regional manager, Matt Glick, to discuss "how to deal with the time off she would need as the court case continued." In response to her request for a meeting, Schmidt replied via text message that said, "We need to sit down and figure out if this is going to be an issue with you working (because) I can't have this happen every week."
As more court dates were scheduled over the protection-from-abuse order, the "pattern of seeming indifference continued," according to the suit. Then, in late November, she was asked by Schmidt if she would resign as a manager and take a demotion to work as a server. The plaintiff turned Schmidt down at first, "but later acquiesced when Glick asked her." Eventually, she was fired on December 7, even though "said she had never called off or had any disciplinary write-ups before she was allegedly attacked by her husband."
The lawsuit was filed by Christi Wallace of MKO Employment law. It argues that Mad Mex "violated the Pennsylvania Crime Victims Employment Act, which protects crime victims from retribution by employers."
Sources:
Lawsuit: Former Mad Mex manager was fired for seeking time off after domestic violence attack
Waterworks Mad Mex manager faced pushback, fired for seeking time off after domestic abuse, lawsuit says