Man passes out fentanyl laced drugs, leaving four dead and three seriously ill. He is arrested on federal charges.
---
Peter Rene Sanchez Montalvo, a 25-year-old from California, was arrested after authorities discovered three people dead and four others were hospitalized due to a mass drug overdose.  Officials believe Sanchez Montalvo gave the seven men drugs laced with fentanyl.  He was arrested in McKees Rocks, just outside of Pittsburgh, and has been charged by the United States Department of Justice (DOJ) with federal drug charges including "possession with intent to distribute and distribution of a controlled substance causing death and serious bodily injury," according to the complaint.
The seven victims were found unresponsive in and around an apartment building and were wearing the same orange wristband, according to authorities.  Police used the bands to identify where the men had been that night and learned Sanchez Montalvo was at the one of those events, the Insomnia Discotec, an after-hours club frequented by Hispanics, according to federal records.
Sanchez Montalvo left the club and joined yet another after-party at the apartment where authorities said he gave several people in attendance what they believed to be cocaine.  Many became seriously ill immediately after and three died.  Authorities learned Sanchez Montalvo cut the drugs and went around the room with a knife, asking each person to sniff white powder on it.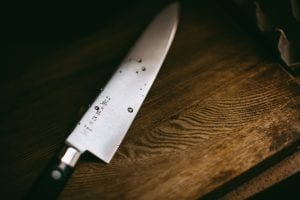 The DOJ press release reads, "surviving users stated that after they did a 'bump' of suspected cocaine people immediately began to drop and suffer adverse effects."  An investigation by the Allegheny County Medical Examiner's Office found fentanyl in the powder.
According to the DOJ, "Pittsburgh Police Zone 3 Officers and first responders from Pittsburgh Medics and Fire Departments were dispatched to the apartments at 2626 Tunnel Blvd.  Upon entering the building one adult male was found deceased outside of an elevator.  Five additional persons were located inside the apartment: two deceased males and three males suffering from a medical emergency, who were transported to UPMC Mercy."
The DOJ said it intends to hold Sanchez Motalvo without bail, and the release indicates, "The law provides for a maximum total sentence of not less than 20 years and up to life in prison, a fine of $1,000,000, or both.  Under the Federal Sentencing Guidelines, the actual sentence imposed would be based upon the seriousness of the offenses and the prior criminal history, if any, of the defendant."
It is believed the individual who granted access to the partygoers at the complex was subleasing the unit.  The apartment management company, based in Detroit, said "subleasing is expressly prohibited" in the building's leases.  The company said, further, "As an owner and operator of apartment communities of forty years, this is our first experience in which a resident rents an apartment and does everything to act like they are living in our apartment community but in fact they've subleased to an individual who otherwise would not have qualified for the apartment."
Residents are understandably upset and are asking for additional precautions to be put into place to keep anyone out who is not supposed to be there.  Management sent a letter indicating the company is currently in the process of verifying everyone who lives in the building is on the lease.
Sources:
Man charged after 3 dead, 4 hospitalized following drug overdoses in South Side
Man arrested in overdose deaths of 3 at after-party
Criminal Complaint Filed Charging Peter Rene Sanchez Montalvo in Multiple Fatal and Non-fatal Overdoses on Pittsburgh's South Side