Howard Matthew Webb, 31, was sentenced to six months of probation with nine days of jail time as part of a plea deal he made with Tennessee prosecutors after he was caught on camera dipping his testicles into a customer's salsa.  The condiment was being delivered by car at the time and Webb was hitching a ride with a friend as she delivered food from a Mexican restaurant in Maryville via online delivery service, Dinner Delivered.  The service partners with restaurants in the Tennessee area to help increase their customer base by allowing customers to order online and have food sent directly to their home.
Webb reportedly laughed before the judge while the deal was entered, almost ruining it and causing a rather harsh reaction.  The judge addressed him, responding, "'There is nothing about this situation I find cute or funny.  It's abhorrent."
The 31-year-old had admitted he decided to insert his testicles into the customer's salsa as 'revenge' for an 89-cent tip left on an order that required a 30-minute outing.  His female friend, who has not been identified, recorded the incident and posted the video online.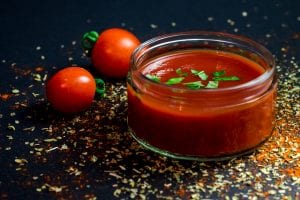 In the video, the delivery driver can be heard laughing and saying, "This is what you get when you give an 89-cents tip for an almost-30-minute drive."  Webb replies, "Oh, it feels good on my [testicles]."  The footage drew a lot of attention, but not the kind the two had hoped it would.  Instead, it landed Webb in court.
Webb was arrested and initially charged with adulteration of food, which is a Class C felony.  "Any person who adulterates or causes to be adulterated any food, drink, prescription or over-the-counter medicine, cosmetic or other substance with the intent to kill or injure any individual who ingests, inhales or uses such substance shall be guilty of a…felony," the court contends.  However, that was downgraded to misdemeanor assault as part of the deal.
The man was sentenced to six months supervised probation, thirty days in jail minus the 21 he has served since his arrest, and 90 days of drug and alcohol rehabilitation counseling.  He has also been prohibited from contacting the customer who was the subject of conversation in the video.
Dinner Delivered said the driver was a "rogue independent contractor."  She was not charged with a crime but has been barred from the delivery service.
The third-party restaurant delivery industry itself is an estimated to be $13 billion one today, according to industry experts, many of whom believe online food delivery in general could grow into a $365 billion industry globally by 2030.  However, door-to-door delivery is still in its infancy and most restaurants still aren't equipped to have their food picked up; they're designed for in-person service. Proponents of the industry believe that quality service will help make it successful.
Not sure if they had dipping testicles in the food in mind, but this would certainly diminish the quality.
Sources:
Great balls of fire! Man is jailed after dipping his testicles in another person's salsa (and is scolded by the judge when he starts laughing in court)
The future of the $13B food delivery industry rests on a better shelf