Private biotechnology company AnTolRx has announced Pfizer has exercised the option to license an immune tolerance therapy related to Type 1 diabetes.
---
AnTolRx, Inc., a private biotechnology company and a leader in immune tolerance, recently announced Pfizer Inc. has exercised the option granted under a June 2016 agreement to license an immune tolerance therapy from AnTolRx's Type 1 diabetes research program.  Doing so gives Pfizer exclusive rights to pursue development of AnTolRx's lead immunotherapeutic for Type 1 diabetes.  The company will be tasked with "any further optimization, development and potential commercialization as well," according to the agreement.  AnTolRx will receive a one-time upfront sum and is eligible to receive potential milestone and royalty payments moving forward.
AnTolRx is a Cambridge-based research and development company that primarily focuses on immune tolerance with active programs in Type 1 diabetes, rheumatoid arthritis, inflammatory bowel disease (IBD), Celiac disease, and various dermatology diseases including Pemphigus Vulgaris.  It's antigen-specific immune tolerance technology "also has potential to block immune responses to foreign proteins, certain therapeutic recombinant proteins and viral gene therapy products," according to the company's website.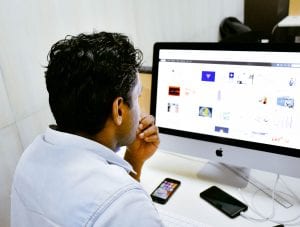 AnTolRx's hope is to develop "targeted antigen-specific therapies, based upon immune tolerance induction rather than broader immune suppression, for several inflammatory and autoimmune diseases," it said.  Mark Carthy, CEO, added of the deal, "We are delighted to confirm that the discovery phase of the program at AnTolRx has transitioned successfully to Pfizer for further development of our antigen-specific immunotherapy for Type 1 diabetes."
AnTolRx is focused on expanding the research of Francisco Quintana, a professor of neurology at Brigham and Women's Hospital in Boston, as well as the company's scientific founder and Chief Scientific Advisor.  Professor Quintana said, "This agreement with Pfizer supports the industry's mounting interest in developing therapeutics based upon antigen-specific tolerance and underscores its potential to deliver innovative new medicines for patients with immunological diseases."
Michael Vincent, Senior Vice President and Chief Scientific Officer, Inflammation & Immunology, Pfizer said, "At Pfizer's Immunology and Inflammation Research Unit, our ultimate goal is to advance potential cures for autoimmune disease, and we see AnTolRx's approach to re-educate the immune response as one potentially promising strategy to achieve that goal for patients."
"There is an urgent need for disease-modifying Type 1 diabetes immunotherapies to slow down the autoimmune process and delay or block progression to symptomatic insulin-dependent diabetes," said JDRF President and CEO Derek Rapp., adding, "The AnTolRx story is an excellent example of a research foundation, an academic institution, a biotech company and a major pharmaceutical company working together to advance promising translational research with the hope that it can potentially deliver key breakthroughs for the Type 1 diabetes community."
T1DT1D is a chronic, life-threatening autoimmune disease that can afflict individuals of any age.  It requires 24/7 monitoring of glucose levels to avoid dangerous highs and lows in blood sugar, as well as complications to the kidneys and eyes and the development of certain nerve conditions. Scientists believe there are both genetic and environmental triggers causing its onset, but further research needs to be done to explore the reasons individuals are diagnosed.  Scientists know the development of T1DT1D is not related to diet or lifestyle and there is nothing that can be done, presently, to avoid it.
Sources:
AnTolRx Announces Pfizer Exercises Option To License Immune Tolerance Therapy For Potential Treatment Of Type 1 Diabetes